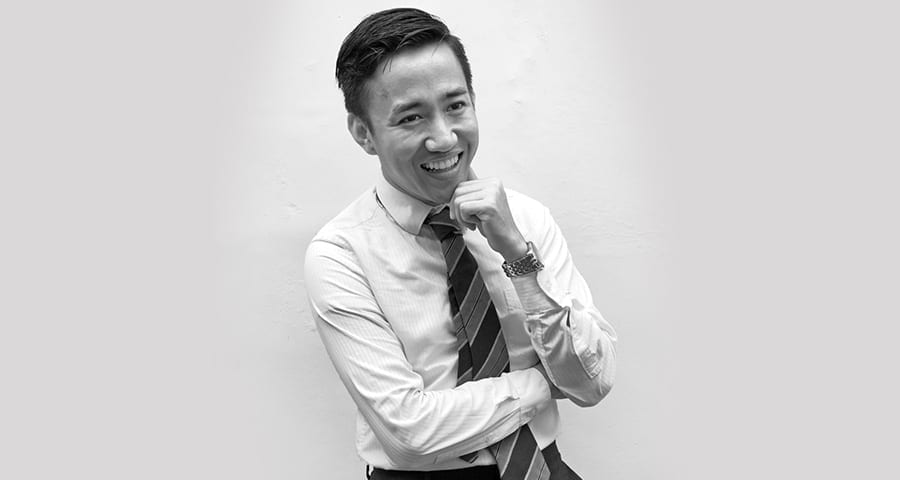 Matt Pardinas won the Mansmith Young Market Masters Award (YMMA) in 2014 when he was the head of marketing and sales of Rags2Riches, a for-profit social enterprise. He decided to join marketing training firm Mansmith and Fielders, Inc. in 2017 as Project Chair of the Mansmith Young Market Masters Awards (YMMA), the first YMMA winner to head the project, and Vice President of White Space Club, a networking club of millennials. He shares his experience in advocacy marketing.
Q1: What got you involved in marketing various advocacies?
A: The desire to do something good, something more, started when I learned in grade school about how St. Aloysius Gonzaga believed that he was born for greater things; and I thought I want to believe the same and do great things – things that can change a society. That belief started my journey in marketing various advocacies; when I was approached about joining a relatively new social enterprise back in 2009, I could not turn it down! I started with Rags2Riches as its Marketing and Sales Manager in July of that same year, when the company was just one year old.
The inclination to contribute to our country's social and sustainable development then extended to my group, the Young Southeast Asian Leaders Initiative (YSEALI) program under the US Department of State.
Q2: How is marketing an advocacy different or similar to marketing a product or service?
A: When I came on board Rags2Riches in 2009, I was tasked with the challenge to create a holistic sales and marketing strategy that would grow the business and improve its sustainability. Since the idea of bridging for-profit business with a social mission was still a relatively new concept at the time, I decided to integrate various departmental strategies and activities into a single framework anchored on advocacy marketing.
While the elements of our strategy are similar to how a marketer would market a product or service, we focused on the story of Rags2Riches and its artisans. We shared more of: 1) Who we are, 2) What we do, and 3) Why we do things versus 1) What products/services will be offered, 2) Who will be our target customers and at what price will these customers avail of our products or services, and 3) How will the products reach the market.
By focusing on sharing our story, we were able to build a strong community of advocates more than buyers.
Q3: Are there any prerequisites marketers must know (or have) in running an advocacy?
A: In general, like in any organization, you need to have a clearly defined path and plan of action. This means that you have a good sense and honest assessment of: 1) Where you are, 2) Where you want to go, 3) What you want to do (continue, improve or stop) and at what price, 4) How you plan to achieve your goals, 5) Who you want to go with, and 6) Why you want to do it.
Additionally, in running an advocacy-based enterprise, I learned from and with Rags2Riches to believe in and uphold: 1) Collaborative and conscious design, 2) Empowering and inclusive progress, 3) Conscientious commerce, 4) Pagbabahagi ng Sarili (To Share One's Self).
Q4: Mansmith is an educational advocacy recognizing young marketers and entrepreneurs through their annual Young Market Masters Awards (YMMA).  Can you share with us what motivated you to join the YMMA search, and how the YMMA can help influence standards of excellence in the marketing industry?
A: I saw the Mansmith Young Market Masters Awards as a platform that magnifies and highlights the best practices of young Filipino marketers from different industries. And I wanted to take part in this much-coveted award and join a select cohort of outstanding, leading marketing and sales practitioners, and entrepreneurs.
Back then, I believe that at that point in my professional career, beyond recognitions, the YMMA offered both a sharing and learning platform where knowledge of systems, business models, industry trends and innovations, and consumer behavior in the field of marketing, sales and entrepreneurship convene in one place to be shared, maybe critiqued and improved in an aim to bring about greater and lasting change in our respective industries and communities.
And every year, the YMMA through the rich sharing of its awardees and founders challenges any existing standard of how we do marketing; only setting the bar higher with new and fresh insights every time.
Q5: White Space Club is a networking club of people from diverse backgrounds coming together to learn from each other, and to build networks of support and ideation. It is now focusing on the millennials. Why is networking most important for this segment?
A: I always thought that if I do not have a good net worth, at least I should have a good network.
Part of my YMMA acceptance speech included:
"And the best form of gratitude is the one that comes with a humble acceptance that our successes did not happen because we had the monopoly of knowledge, skills, and talents; but because we live in a community that shared our own dreams."
And this is the reason why networking is important and maybe not just for my age group or generation. No one has done it alone, we all need good people and mentors in our network who'll dream with us and make things happen.
And in White Space Club, we do networking differently. We host customized networking that sometimes feature activities or topics like Cultivate Your Passion by Malu Dy Buncio, Calligraphy: Turning Passion into Business by Home School Mom PH's Milona Mier-Barraca, Building Purpose-driven Connections: The Art of Getting to Know by Riva "River" Galveztan, and Millennials Meetup with Josiah Go among others.