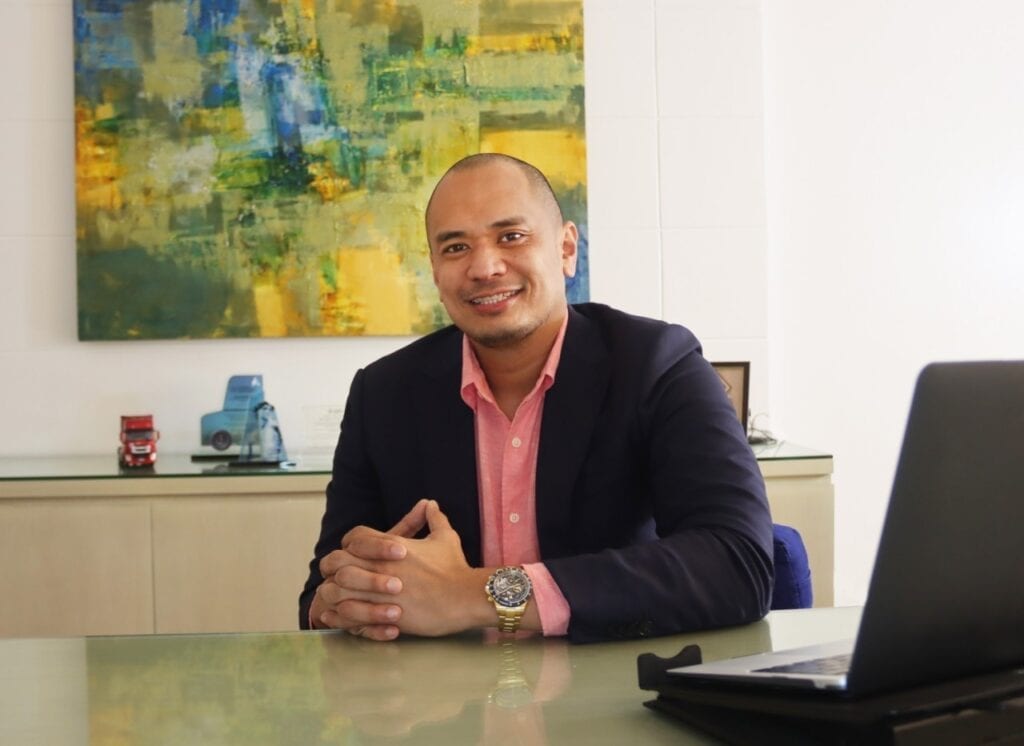 Alfredo Tumacder III is the CEO of Acro Transport Logistics Network, Inc. one of the fast growing trucking company in the Philippines, where he took inspiration from airports for computerized operations. From the time he founded Acro in 2008, he has grown the organization to a team of 500 with 200 trucks and 8 logistics facilities. Mr. Alfred Tumacder III, along with other CEOs is part of Mansmith's 55-video Business Model Course available online at Continuum Academy. He will also speak in the 1st Mansmith Business Model Conference on January 19-20, 2021.
Q1: What new major strategy issues did you find you suddenly had to address during the COVID-19 crisis of 2020, and how did it affect your business model?
A1: We strengthen our safety management policies and strictly monitor fast compliance to the safety measures of our company part (place to mitigate the spread of COVID-19). Three shifts of Safety Officers have been deployed in all our yards to set new standards and ensure proper observance of COVID-19 protocols. Our HSSE (Health Safety Security Environment) Department collects data and shares information thru our digital platform called Acro News. Compliance, reminders, safety violations, preventive measures, random test results are published.
We implemented sleep-at-work programs. Sleeping quarters were built to protect our employees from exposures to corona virus. We, likewise, provide shuttle services for exclusive use of our employees in going home on weekends. Office spaces were redesigned to create safe compartments for the employees. By implementing these strategy issues, our employees feel comfortable, confident, and safe to go to work.
Q2: How did you strike a balance between the need to conserve cash while continuing to develop the market to protect revenue and profit?
A2: We streamlined our operation by reducing the number of personnel in our Management and Administration Department due to reduced transport requirements of our clients.
Employees who chose to stop working due to lockdown were not replaced. Jobs that can be done at home were allowed resulting to reduced electric and water bills. Tractor heads that are a lot and consistently need repairs were sold. Cash resources were channeled to support customers with very good paying history enabling our company to limit cash exposure. Transport services to our major clients are monitored closely to maximize revenue generation.
Q3: What will you invest more into this coming 2021? What will you be spending less on?
A3: Acrotrans will replace our old tractor heads with brand new units to lower fuel consumption, repairs and maintenance cost, and avoid breakdowns on the road that delays delivery of goods.
Acrotrans will invest on more warehouse facilities and transport hubs with sleeping and rest areas. We will also invest in developing multimedia materials to document our company development and milestones; create training programs that will enable us to execute excellent transport and warehouse management services; and customized supply chain solutions for our clients.
We will spend less on labor and training costs by leveraging on our multimedia training materials which we have proven to be more effective.
Q4: What top 3 business decisions were you most proud of making during the COVID-19 crisis?
A4: 1) We are proud to say that our financial obligations to banks are continuously paid on time.
2) Cost of things needed to control the spread of COVID-19 such as vitamins, alcohol, masks and random anti-gen testing are shouldered by our company. Free transport services extended to employees with no transport resources. Sleeping quarters and free meals are provided to employees manning our Accounting and Fleet Departments.
3) Business expansions continue despite the pandemic. We put up an Eleven Thousand Five Hundred square meters (11,500sqm) warehouse for Cemex South Sales Operation. We also started two more warehouse services for Century Pacific in Taguig and Silang, Cavite. Fifty brand new trailers were purchased to supplement our Drop and Swap transport innovation.
Q5: In hindsight, if you could change one business decision you made in 2020, what would that be and why?
A5: I regret extending longer payments terms to some of our principals who failed to settle their accounts.