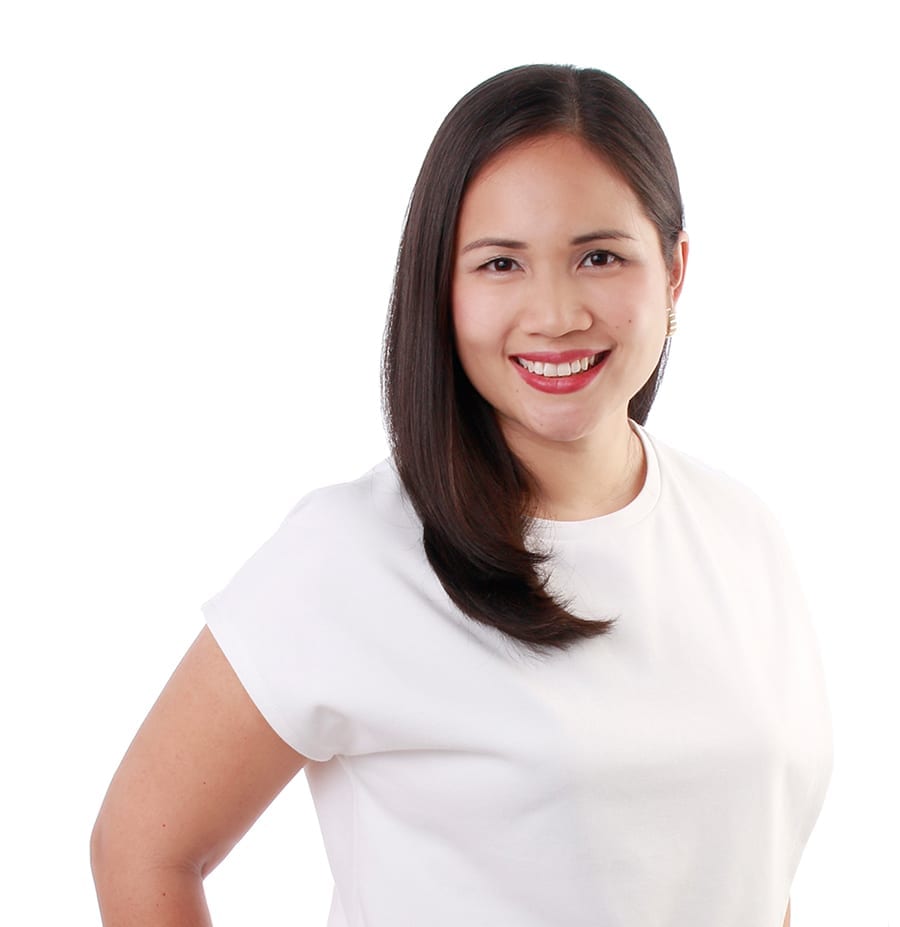 Maimai Madrid-Punzalan is the Marketing Director for Johnson & Johnson Baby Care for Southeast Asia Cluster. Their biggest brand is Johnson's Baby, which is the market leader in most SEA markets. She won the Mansmith Young Market Masters Awards (YMMA) in 2010. She shares with us the challenges of managing a heritage brand.
Q1: A dominant brand is bound to attract competition that will eat market shares, typically with lower prices or innovation. How should market leading brands like J&J defend their position in the market?
A: It is definitely a reality that the market environment is a lot tougher. There are more global and local players coming in and competing in categories that previously had only a handful of players. The way competition will come in is that they will address needs that are unmet or better connect with segments of consumers that were maybe underserved. Market leading brands should not ignore this. But also, market leading brands should not change who they are and do a disservice to their existing users.
To reference Simon Sinek, it goes back to the WHY. Why are you the market leader today? Why were you chosen and still are the market leading brand of today? Very likely the answer will go beyond price or innovation – because price and innovation are more the WHAT.. the outcomes of the WHY. The WHY goes into the heart of the brand's purpose and values that makes the consumer choose you and choose to be loyal to you. Very likely the reason why a consumer switches to another brand is because the WHY of another brand appeals more, or you are not doing as good a job in making your WHY more resounding, i.e. it is not being demonstrated by the right WHATs or delivered by the right HOWs.
So once clear on the WHY – the next step is to evaluate the WHATs and the HOWs.
Let me give 2 scenarios:
If the WHY is all about trust and belief that they will get the best experience/ performance from your product – yet competitors' innovations are even better… then your WHATs can't be little incremental innovations. To establish yourself as the best, you need to leapfrog and go the extra mile to set yourself apart. Else you become vulnerable to cheaper players all the time. And the HOW has to be an engagement experience that they will never forget.
If the WHY is more about a brand association or a persona they have attached to your brand – yet your consumers are better relating to other brands, then maybe you need to look again at (the) HOW you are delivering the whole consumer experience. You need to look at the entire consumer journey and evaluate how you have been engaging with your consumer. Have you become outdated or distant? Are you still relatable to the newer set of consumers? Are you consistent in the delivery? This is why it is important to understand the WHY because the brand needs to be authentic to who it is and thus be able to engage deeply. Our consumers are buying into the full engagement experience not just the product.
Q2: Consumer journeys have been changing in an omni-channel environment, where the drivers of product choices can vary; even retail channels are different. Aiming at brand preference, how are you able to effectively manage and support a portfolio of multiple product categories (e.g. powder, bath, lotion, shampoo, etc) under a single brand?
A: I would have to admit that this is one of the toughest challenges of marketing today. Back then, you would have 1 piece of breakthrough TV advertising, ensure you have the right pricing, promotion and placement plan – and boom! You would sell. Now, you're not just fighting with more competitors, but you're fighting for the consumer's attention. And that is not easy. The amount of content they are consuming on every single item of interest makes them a lot more demanding for information and a lot harder to convince.
Knowing this, to manage multiple product categories where the drivers of choice and competitors vary, you would need to make tough choices of where to play and how to win. You need to determine which products to champion, to drive total brand equity and benefit territories that the brand wants to own. It is in these must-win choices that determine where the investment & effort should go.
Against these portfolio choices, the whole consumer journey and touchpoints will be planned based on a deep understanding of your bullseye consumer. Likely, you will need to CAPTURE his/her attention behind the overall Brand's WHY (as referenced earlier). CONVINCE him/her of WHATs behind the strategic must-win products, drive CONVERSION in the store on the whole range (offline or online), but then also ensure you drive COMMITMENT & Advocacy for the Brand as a whole. Your users can be the best "tool" to convince & convert others, so treat them well.
Note that for each stage in the journey, there will need to be clear precision targeting & retargeting at the right touchpoints with a sufficient amount of investment. The journey is not that linear and you need to earn the consumer's full attention.
Q3: In your various work assignments, what have you learned about the best way to choose your target market?
A: There is a target market audience and there is a bullseye/ design target.
The target market audience can be as simple as the consumer-set that needs or would benefit from your product or service. To determine this, there are 3 factors to consider. First, are they sizeable enough to meet your business objectives? Second, do you have a right to win with them? Do they desire your proposition? Third, are they reachable – in terms of distribution and awareness/trial campaigns?
However, for the bullseye target you need to go a bit deeper. The bullseye target is a subsegment within your target market. They are called the bullseye because when you design your proposition for them – the chance of success is much higher. The bullseye could be any of the following: 1)They could be the subsegment that is the easiest to win over. Note that they still need to be sizeable to meet business objectives. 2) Alternatively, they could be the toughest to win over, e.g. a loyal user of another brand. But because you were able to convince a tougher group , the chance of recruiting the broader target market is higher. 3)They could also be key influencers. They create a ripple effect by influencing others to choose you as well.
Profiling the bullseye target needs to be based on observable, repeated behavior. There are multiple research methods to do this in real situations (e.g. shadowing, shop-alongs), and there are also virtual approaches. Digital analytics allows us to understad actual digital online habits of key consumer segments . We know that because it is behavior based, there is truth to it. It is not just "claimed" from what you hear in FGDs or consumer interviews/surveys. By profiling based on behaviors – there is also better guidance on HOW to reach them. If you know that they purchase X brand in Y store – then you know where to place brand to intercept. If you know the kind of content they consume and the media touchpoints they frequent, then you will know how to design your communication and what touchpoints to invest in. If you understand what they do in detail throughout the day, then you would know when and how to engage.
Q4: A heritage brand comes with a baggage – – as an old brand that should stay relevant and appealing to millennial consumers. How are you doing that?
A: Being a heritage brand can actually be good. When the stakes are high, like caring for your precious babies, you need a brand you can trust. Johnson's Baby has been around for 125 years so it carries with it the trust of millions of moms who were Johnson's babies too. Being there for that long also allows for trust across multiple stakeholders, i.e. endorsement from external health practitioners/ institutions who know that they can recommend the brand without hesitation, or support from partner retailers who believe in the reputable nature of the brand, etc. But it isn't enough.
Milennial consumers trust a brand they can identify with, connect with on a much deeper level. They won't just buy something because they were told to. They need to decide that for themselves. So the level of engagement must be deeper, even personalized to some extent. They need to associate their own values with yours – again, the WHY. The Johnson's value of wanting to give the best for your baby wouldn't have changed in the last hundred years – but for the milennial parents, it is not enough that you say it. They need to feel that you are with them in their journey. It is important to understand what they really need and how the brand can be there for them at every stage of parenthood to deliver true value.
(Josiah Go is chairman of Mansmith and Fielders Inc. Log on to www.youngmarketmasters.com to download the form, and see previous winners and judges of the Mansmith Young Market Masters Awards, the first and only recognition for savvy brand builders and entrepreneurs 35 years old and below.)