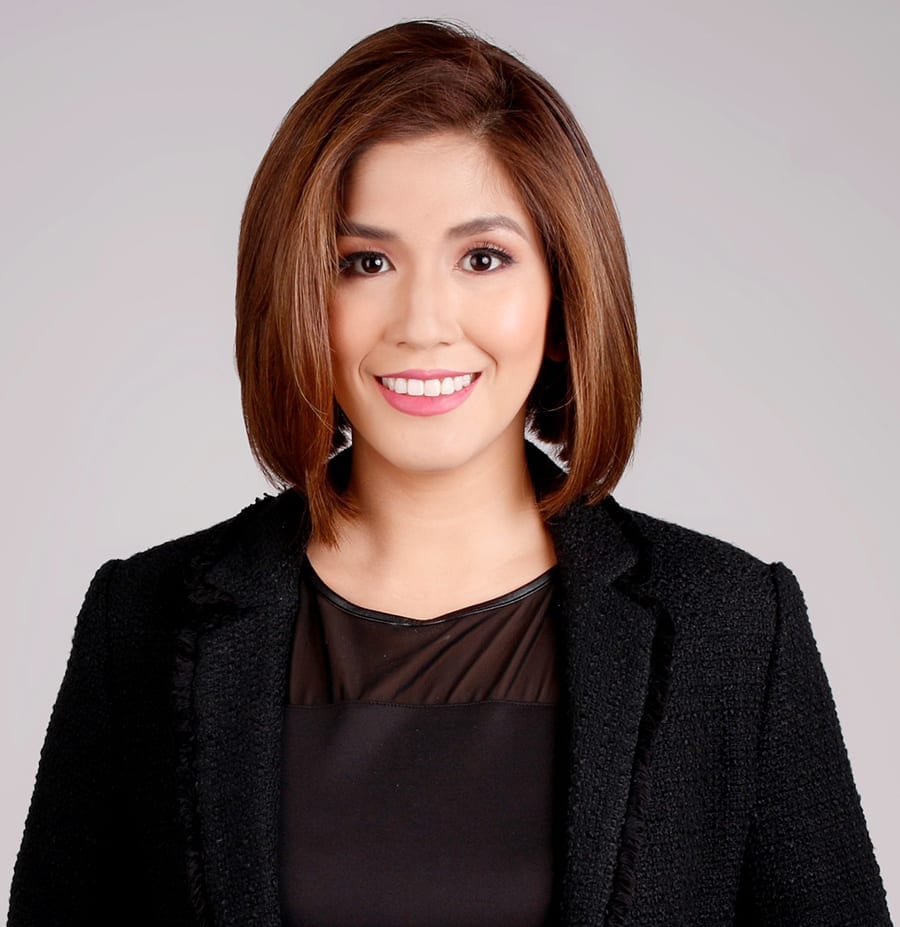 Jia Salindong Du, a 2013 Mansmith Young Market Masters Awardee (YMMA), is currently the country manager of Turner, the owner of Cartoon Network, among many other brands. Jia shares her insights on marketing to children.
Q1. What has been the trend of kids viewing TV versus online? Do you see a difference between boys and girls?
A1: As a data-informed business, it's imperative for us at Turner to truly understand our audience whether we are in the programming or the marketing team. The Kids demographic can be a tricky one to understand so we regularly carry out our own research in the Philippines to track viewing behavior and trends.
Firstly, our research (an on-going in depth study on the lifestyle of habits and preferences of children ages 4 to 14) supports what one might have seen anecdotally – that TV viewing is still incredibly strong and dominant – with almost all kids watching the bigger screen regularly – but we're certainly seeing that video viewing online as well as via apps and streaming services, is on the rise.
Boys and girls of course have different taste. For instance, girls' favorite/top 5 characters or celebrities are Elsa, Barbie, Sofia the First, Peppa Pig and Hello Kitty while boys identified best with Ben 10, SpongeBob, Finn and Jake, Batman and Ironman.
But what may be surprising to some is that there are probably more similarities than differences. For example, when it comes to toys, both enjoy playing Lego and when it comes to video, humorous cartoons are something that are universally loved – and not just kids, by the whole family. One of our most popular animations, We Bare Bears, has a strong following across a wide age demographic from kids to teens and young adults.
Q2: Aside from income difference, what different segments of kids do you see? How do you market to each of these segments?
A2: Marketing to kids is not straight forward. For example, social media only starts to become a more important factor to the older demos. This younger generation is enormously adept at multi-platform viewing . And being true digital natives, these kids are receptive to well-conceived branded content and immersive 360◦ experiences.
As part of Turner's regular research, we certainly look at different age groups – after all, kids' tastes change hugely as they grow and develop.
For example, we notice that the 4-6 group has "playing with toys" among its top-3 favorite activities which transitions to "homework" for the 7-9, 10-12 and 13-14 age groups. Nevertheless, TV viewing is consistently a top activity, and as you might expect, the older group also watches more online videos.
Q3: What's the best way to communicate to kids? What kind of TV advertisements work for kids?
A3: We found that TV ads are still the best way to communicate to kids in terms of marketing brands in the Philippines. Almost two-thirds of parents ranked TV ads as the most influential platform vs YouTube, social media and online ads at 36% collectively, outdoor ads at 1% and print ads also at 1%.
Four times as many kids notice TV ads compared to those online. Kids also rate ads on TV as the funniest and most useful for finding out about new things, while ads on the internet and on apps as the most annoying.
Elements in TV ads that work for kids are: catchy music, humor, when they like the characters/people in the ad, and when they learn something new from the ad. Some of the ads that they cited as their favorite in 2017 were Bonakid, Downy and Jollibee.
Q4: How about parenting? What are key differences between millennial parents versus older parents in raising their kids, and how do you think the kind of parenting affects the kids' value system when it comes to media consumption?
A4: Millennial parents might feel like they have lesser time on their hands compared to their parents, but they still prioritize fun and entertainment for the family. And TV viewing, games and activities are all an important part of that.
Viewers of any age have more choice than ever before – both in terms of content and also how they consume it. This is set against a backdrop of concerns about internet safety and the proliferation of inappropriate content online. This is a real concern for parents that marketeers should heed and act accordingly. The brand trust our fans give us is something that is paramount for us at Cartoon Network and Boomerang, and it's a strong advantage our partners will enjoy with us.
Another advice for marketers is to communicate in an authentic and relatable manner that is tailored for every platform. With considerable experience in doing this with fans already, partnering with a trusted brand like Cartoon Network is an advantageous strategy for marketeers.
Q5: About a third of households in the Philippines have a parent working abroad. How do you think your various shows are making a difference in their lives?
A5: People from all around the world have always loved talking about the latest TV show. In the Philippines, we are no different. Luckily, our high level of English and our understanding of the US sense of humor means that we can laugh at the same jokes and enjoy the same entertainment as millions internationally.
All shows on Turner's Kids channels Cartoon Network and Boomerang promote fun and friendship – but are never preachy, explicitly educational or mean-spirited. We are appealing to brands because of this. A great example of this is a recent collaboration between Dove and with Cartoon Network's Steven Universe to build self-esteem and body confidence in young people using mainstream entertainment for the first time.
Even on our digital platforms, we've integrated a more engaging way to push messages of positivity, confidence and embracing one's own individuality through Powfactor. POWFACTOR is a global initiative that helps kids discover the "special ingredient" within them that drives them to change the world. In particular, it recognizes kids who have found a way to empower themselves and give back to their communities.
Kids who have demonstrated their POWFACTOR include Integrated into the Powerpuff Yourself web platform, kids are able to express their own personality and style by creating their own Powerpuff version of themselves.
In another new Cartoon Network show, OK K.O.! Let's be Heroes, viewers discover that anybody can be a hero even in small ways they can like helping a friend. Other characters from shows including We Bare Bears, The Powerpuff Girls, Ben 10 and Adventure Time show strong values, celebrate friendship and inclusivity, and show how siblings care for and try to understand each other's differences.
Q6: While kids under eight years old easily recognize advertising, they do not understand and think critically that they're being persuaded to buy a product. What's your take on parents and pediatricians who do not want commercialization of childhood via a commercial-free time?
A6: Based on Turner's findings, parents usually find TV ads useful, and 9 out of 10 parents say that ads encourage their children to try new things.
As a responsible broadcaster, and trusted partner for many brands, we always encourage parents to take an active role in their child's viewing and that extends to watching advertisements.
Again, native advertising that is authentic and relatable generally receives the best engagement.
Q7: What are some of the biggest untapped opportunities marketing to kids? What about the biggest challenges?
A7: There are still many opportunities that many marketeers have yet to fully seize and don't realize the enormous potential they offer. For example, the 2017 NewGens report showed cartoons and movies drive family co-viewing where 8 out of 10 kids prefer to watch these with their parents. Hence, there are significant co-viewing opportunities between parents and kids that allow brands to communicate to adults and not just kids.
Another opportunity is that kids today increasingly want a lean-in experience to participate and get involved. This has shaped the way in which we as a network engage our fans and there are plenty of opportunities for marketeers to work with us to do likewise be it encouraging user-generated content that allow kids to express themselves or going on line to help shape the outcome of a show.
One of the biggest challenges the marketing industry faces is ensuring that the communication is seen, and that engagement takes place in a child-safe environment. This challenge is part of the reason why there are now stricter policies and regulations to safe guard the interest of kids.
Brands need to appreciate the real concern parents have about this and understand the root cause of these concerns. They should then focus on the values of their own product/service that are compatible to/address these concerns in order to ensure that their message is not just relevant but truly authentic and aligned with the sentiments of their fans (and their very important gatekeeping parents).
Hamzah Marbella and Louise Mabulo from the Philippines, who are making their mark in the art and culinary world.
Q8: Research from Yale University's Rudd Center found presence of cartoon characters have a strong influence on how kids evaluate the taste of food, enough to override their nutritional concerns. What's the policy of Cartoon Network on advertising and merchandising of companies who market unhealthy foods high in fat and sugar? Do you have a parents' council for instance?
A8: As a responsible kids network, we encourage parental guidance in relation to food and beverage consumption towards the healthy development of children. We are also careful to ensure that we comply with any advertising restrictions based upon nutrition-based criteria as required by local law.