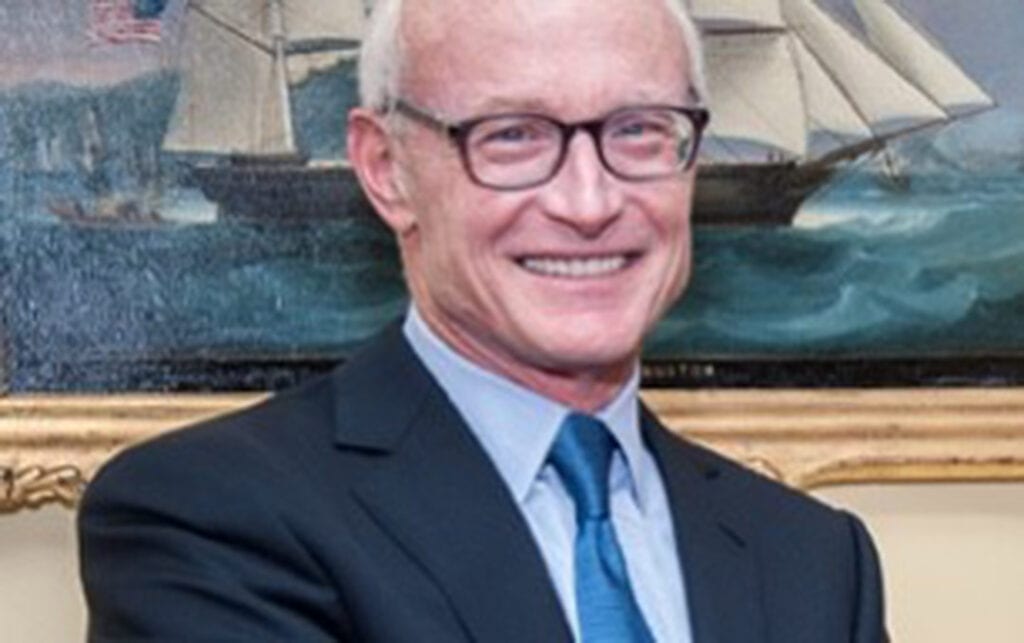 The highly influential book "Competitive Strategy" marks its 41st anniversary this year. This book made Harvard Professor Michael Porter the undisputed thought leader in strategy for many decades. Concepts like the 3 ways to compete (differentiation, low cost, or focus), the 5 forces of industry analysis, and the value chain became classic must-knows for anyone in business. Although some of his concepts were challenged in the early 2000's by Kim Chan and Renee Mauborgne in their bestselling book "Blue Ocean Strategy" (over 4 million copies to date), it appears these thought leaders are all highly revered.
In the 3-day strategy seminar conducted by Michael Porter himself for the World of Business Ideas (WOBI) early in November 2020, one of the topics he shared was digital transformation, which expanded industry boundaries or discontinuity. He cited as an example the agriculture industry, which has been affected by what is known as precision agriculture, which has since gone through five stages:
The product stage (like the old model tractor driven by a driver who has the discretion where to plant seeds)
Smart products (like a smart tractor with IT incorporated)
Smart connected products (like an IT-powered smart tractor capable of precision planting, able to plant the right seed, in the right location, with the right pressure to get the right depth to optimize harvest).
Product systems (like a farm equipment system that has the same capability as tillers and planters, with parallel harvesters that can move with precision parallel to a tractor or cart)
System of systems (like a precision agriculture system platform with farm equipment systems, irrigation systems, weather data systems, and seed optimization systems in one)
Looking at this, firms must determine the opportunities as well as challenges brought by the digital effect on their respective industries, and whether they would be in favor or against each firm in the industry.
Using Porter's five forces of industry analysis, users of precision agriculture can enjoy many potential opportunities in digital transformation. These are:
Competitive Rivalry can be minimized and moved away from price wars.
Bargaining Power of Suppliers will be less, as firms become less dependent on mechanical components.
Bargaining Power of Customers will decrease as firms develop expanded opportunities to provide better value, greater differentiation, market segmentation, and higher switching costs. New product-as-a-service business models can support recurring revenue if renewal is assured. They will also be less dependent on channel or service members.
Threat of New entrants will lower because of higher barriers to entry.
Threat of Substitutes will also lower as sustainable competitive advantages will come from systems subsuming the functions of other products.
In other words, having low threat of new entrants and substitutes, as well as low bargaining powers from one's suppliers and customers, alongside less price wars, can provide greater profitability for users of precision agriculture. However, there's no denying that there are challenges that can dampen profitability as well, which firms need to pay attention to and address.
Competitive Rivalry can be affected by additional features customers are not willing to pay for. Also higher fixed costs may increase price discounting when demand is not met.
Bargaining Power of Suppliers can be affected by the greater power of IT vendors.
Bargaining Power of Customers can be affected when customers have greater visibility of data that they can exploit to their advantage.
Threat of New Entrants can be affected when competition can enter without a product but only a service, new entrants can leapfrog incumbent, and new entrants may come from any number of systems.
Threat of Substitutes can be affected with higher utilization while product sharing can reduce unit volume.
Lastly, having smart products leads to 10 new strategic choices that manufacturers should address. These are:
Which product capabilities do they pursue?
Should functionality be embedded in the product or in the cloud?
Do they use an open or closed system?
Do they use their own system or outsource for technology development?
What data should they capture?
How do they manage data rights, access and security?
Do they disintermediate distribution or service channels?
Do they change the business model?
Should they sell data to outside parties?
Should they expand product scope to systems?
********
Josiah Go is Chairman and Chief Innovation Strategist of Mansmith and Fielders Inc. He is the course creator of 55-video Business Model Course available at www.continuum-edu.com