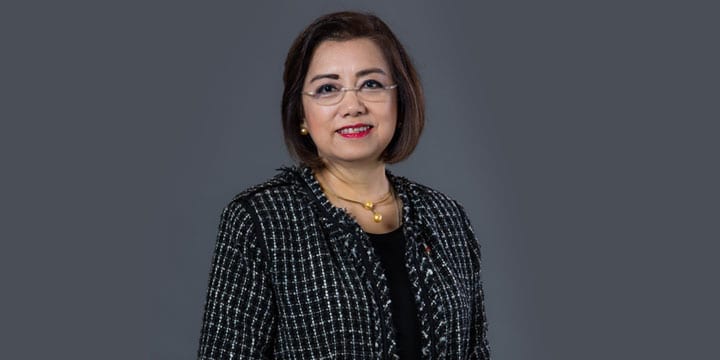 Yvette Pardo-Orbeta is the Chair of Wendy's in the Philippines. She is a Certified Franchise Executive and was President of the Philippine Franchising Association (PFA) in 2009-2013. She shares with us FAQs and issues that are often taken for granted by neophyte franchisers.
Q1: What are the top 5 issues often taken for granted by neophyte franchisers?
A1: Some people think, "I have a successful brand therefore I should franchise", but the most important aspect of franchising is the ability to seamlessly "replicate successfully a thriving business".
One must not risk other people's money, time and people to experiment on replicating their business. One successful outlet does not necessarily make it a good prospect for franchising. PFA is selective when it comes to admitting new members. An applicant must have at least three company-owned stores and have three franchised outlets and should have been in business for at least three years. This way we can make sure that our members have the ability to support their future franchising growth.
Some homeworks needed:
1. Prepare your company.
2. Seek legal advice from franchising lawyers.
3. Market your company and yourself, including a selection and approval process.
4. Site selection.
5. Ensure ongoing support for the franchisee.
Q2: What kinds of preparations are needed by the company?
A2: The most tedious and painful step is documentation and creating manuals for each and every process you have. This would include the "backroom work". It is somewhat akin to getting your ISO certification. Each and every department will now have to shift focus from internal to external. This will make it easy to replicate.
Q3: What specific legal advice should a franchisor ask their franchising lawyers?
A3: Ensure that your brand name is registered and all patents and trademarks are properly registered not only in the Philippines but in other countries where you are most likely to want to put your brand. Dream big! Example – Wendy's cannot enter Australia because there has been a Wendy's there for years, which is an ice cream parlor. Another is Panda Express; they had a very, very difficult time coming into the Philippine market because someone else registered a brand very similar to it.
Another is preparing your franchise contract properly with an expert who knows the nuances of a franchise contract.
Q4: What should be the minimum requirements when thinking of marketing your company and yourself?
A4: In terms of budget, I would allocate a minimum of 4% of sales to marketing to maintain market share and 6-8% for new entree into the market and when there are new competition in your trade area.
For the strategy, create one on the speed of your growth by looking at your company's ability to support the growth. Hiring the right marketing team to sell your brand should also be considered.
Q5: How should the selection process and approval process be like?
A5: Normally, the selection of a franchisee is like a courtship through a dating site. You get to know your potential franchisee first on paper (submission of application form), then you talk to them several times and not just one time, visit them in their place of business, nowadays check social media and news about the potential franchisee. Find out all you can about them, do your research and encourage them also to do their own homework about your company.
Most often and a must for larger company franchise – they do credit investigation and would hire a third party to get more information about the potential franchisee applicant.
Selection is critical because you will be in business together for at least 10 years, which could pass so quickly if you got the right partner or could seem like decades if you didn't.
Q6: What are your suggested processes to do site selection?
A6: Each brand should have their own site selection process depending on the target market and the type of products/services that they have. There is really no one site selection process that encompasses all brands and all types of business.
What is important is to do actual traffic counts, both vehicular and pedestrian and look for traffic drivers in the area. Do not simply rely on the mall's data; always do your own counts. Do your traffic count in areas where your competitors are located so you will also know their capture rates, this is actually the best indicator of your potential sales.
We have heard it several times that "location, location, location" is the most important aspect of doing business. This is actually no longer the case with online purchases and delivery, yet when you are just starting your business, you need to create a look, a feel; an experience for your potential customers and you can only do this through physical outlets. It is very critical to ensure success for your franchisee, so franchisors need to be able to help them properly assess potential sites that would maximize their investment.
Your brand/company/product must stand out in a very, very crowded franchise marketplace, thus creating a barrier for others to enter your market.
Q7: What kind of support should franchisors give to franchisees?
A7: I am a staunch believer of training. And for me, the biggest support that the franchisor should be giving their franchisee is continuous training. Not just in operations but in all aspects of the business – finance, marketing, HR, supply chain, etc. The franchisor should teach their franchisee everything about doing business – to enable them – to be successful with the franchisor's brand. Their success is your success, so do not leave room for them to fail.
That is why for people who want to start their own business, I recommend that they should start by getting a good franchise so that they can learn the ropes on how a successful business should run. If you look at some of the more successful franchisors, they were involved in some aspects of franchise before they took the plunge and started their own businesses.
As we say in the franchise industry: "You are in business for yourself BUT NOT BY YOURSELF." So getting a great franchisor is critical to learning everything about business that books will not teach you.