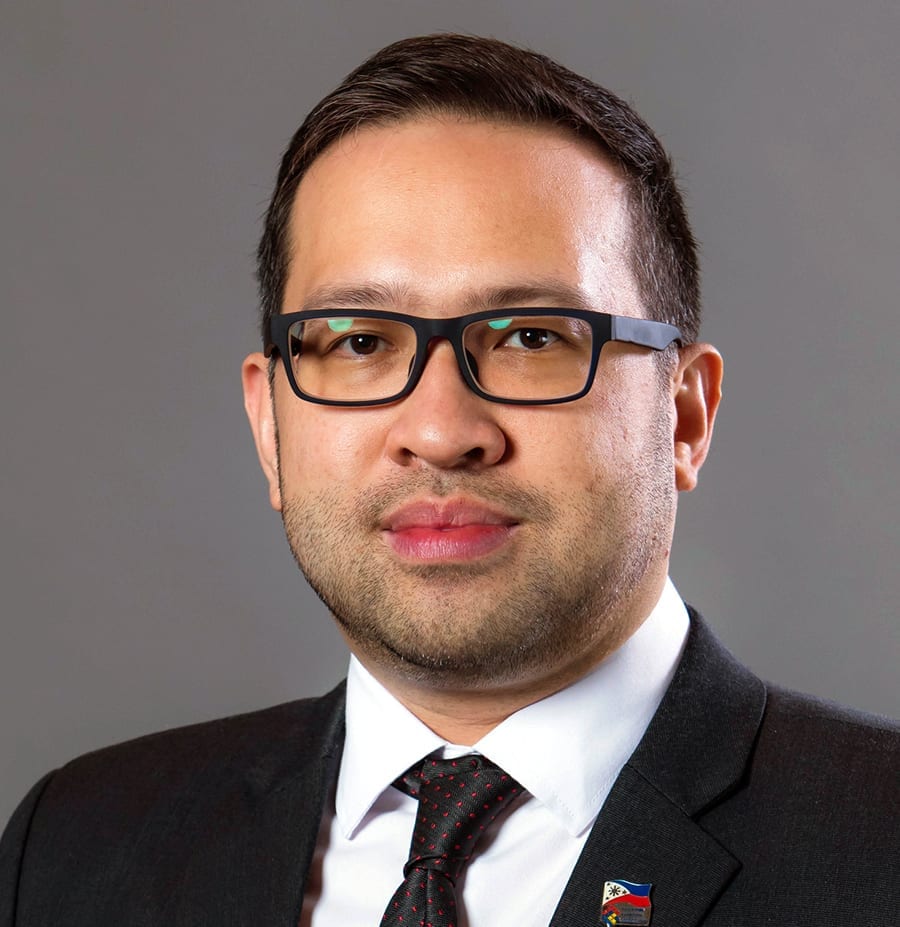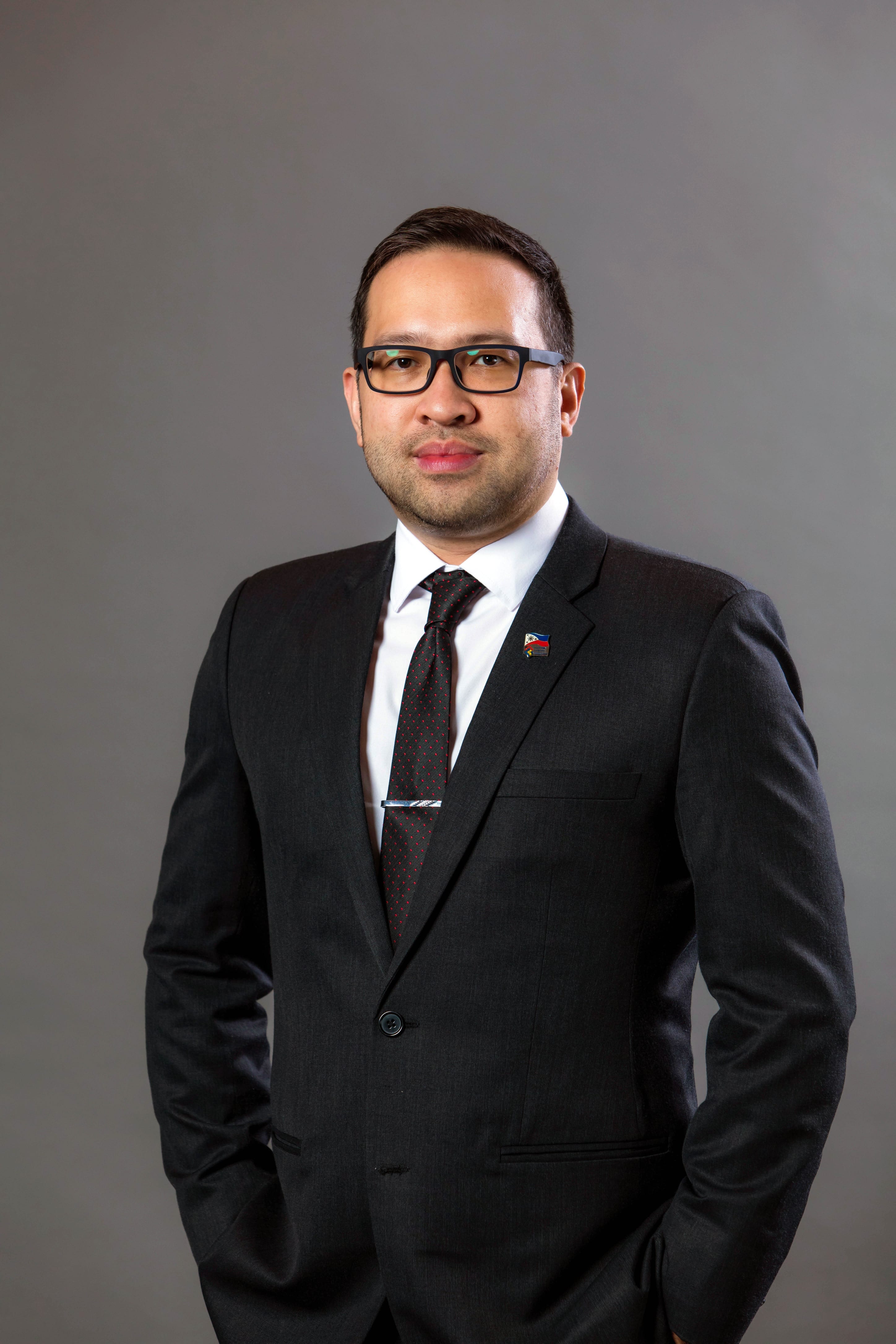 Richard Sanz is the Founder and CEO of FoodAsia, and the owner of Bibingkinitan, the market leader of Filipino rice cakes topped with salted duck egg and cheddar cheese, which now has over 200 stores nationwide. In 2009, Richard won the Mansmith Young Market Masters Awards, and is now President of the Philippine Franchising Association (PFA), which is having their annual convention and exhibit on July 18-22, 2018 at SMX Manila. Richard shares his experience about franchising.
Q1: Bibingkinitan was launched as a novelty in 2006. You offered a mini version of what used to be a seasonal food eaten as a Filipino Christmas tradition. What did you do to ensure it had a good fighting chance against the well accepted and established Western snack foods?
A: When I launched Bibingkinitan in 2006, everything I did was guerrilla marketing. But in hindsight, I believe the key was we made the product available in terms of time (every day, 365 days a year, instead of just during the Christmas season), and in terms of availability (200+ stores) by expanding rapidly, which took our competitors off guard. Of course, it was a given that the product had to be superior and consistent against all our direct competitors at that time. With regards to Western snack foods, our advantage is we knew the local terrain very well, we knew what the Filipino market wanted, which we discovered there was an empty space for a sweet, moist, bite-sized Bibingka matched with nice, hot Barako coffee.
Q2: Food choices in malls have steadily grown diverse. How has Bibingkinitan evolved to keep up through the years?
A: Food choices have exponentially grown not only in the malls but also outside the malls, particularly in food parks and food streets (Maginhawa in QC, Kapitolyo in Pasig, and Poblacion in Makati to name a few) and they have really made competition intense because of offering so much choices for the customer. In fact, the competition for "share of stomach" is so intense because the Filipino palate has leveled up, brought about by cheap travel wherein Filipinos have been exposed to better food options and offerings in other countries, not only in terms of food but also in store design, food presentation and plating, and even gourmet flavors like truffle oil, etc.
Bibingkinitan is now on its 12th year, and its product offerings have greatly evolved by offering a two-fold variety of product offerings, each catering to a market segment. First is our broad market segment targeted by our classic Bibingka product line with a price segment of below P25, which still comprises of 75% of our total revenue; and Second, having a product line that offers even more premium quality, gourmet flavors, and a more generous serving that targets the "affordable luxury" segment is also a big help to our revenues by completing the remaining 25%. But common to any segment is that even our store design and ambiance had been upgraded to having a younger and premium feel as compared to our designs decades ago.
Lastly, since Bibingkinitan is based on a heritage Filipino product which is Bibingka, we had to make the brand feel young, energetic, and relevant to Millennials by having a strong digital and online presence, and having products and stores that are "Instagrammable", to name a few of our strategies.
In addition, the mother company of Bibingkinitan, FoodAsia group had launched several concepts targeting millennials such as Lava Cheese Tarts, Papas Fresh Potato Chips, The BBQ Shack, etc.
Q3: How many of your Bibingkinitan stores are company owned versus franchised? What is the recommended ratio, and why?
A: Our target is 70% company owned and 30% franchised. This is the ideal ratio for Bibingkinitan's very specific type of small-format business which involves 50% of the product to be prepared and baked fresh onsite. These small format businesses cannot afford to have a 1:1 ratio of store managers, so instead of dedicated store managers, we have Team Leaders that handle 3-4 stores that are geographically beside each other and an Area Manager that handles 12-15 stores.
There is no recommended ratio because each franchise company has a different business model and purpose. Some companies are franchise driven with only less than 5% of total stores that are company owned. Some are 50-50 ratio.
Q4: Which part of your business would be considered strategy critical? How do you manage these strategy critical processes or activities?
A: Innovation and Execution are the two functions that I consider most strategy critical because these two functions sustain the business for the long term. We manage it by institutionalizing innovation in 2 ways; first is informally through our corporate culture instilled through our OD (Organizational Development) initiatives, which include having regular creative brainstorming activities for employees (especially for millennials) and having a work and office environment that encourages ideation, and in fact we designed our office to be very millennial-friendly and Instagrammable so to speak; and second and formally through our Development Innovation Department wherein we have a full-time team of 3 chefs and 1 food technologist dedicated for R&D. Execution is equally very critical because this is the point wherein our customers are introduced and engaged to our products. Our Operation Department is entasked with the execution of our new concepts and products.
Q5: Bibingkinitan has won various awards, including one for outstanding franchise support. What should a franchisee expect from a good franchisor?
A: The primary reason why people franchise is to earn money. So the most important thing is franchisees earn money and are happy because that's the primary reason. Therefore, a good franchisor would focus their support on enabling the franchisee to make money which includes providing the proper training, having a great and consistent product, having good marketing support for marketing materials or promotions, to name a few.
Q6: When should a company franchise their business? Is there a minimum profit, return on investment (ROI), or number of stores before they should do so?
A: I can cite 3 pre-requisites: 1. When the company-owned store is earning a decent profit; 2. When the company has at least three (3) stores; and 3. When the company has operated at least one (1) year to determine seasonality trends or it might just be a short-term fad. Because franchising is like a multiplier. If the company owned stores are earning, then there is a good chance that franchised stores will also profit. However, if a franchise company is problematic and is not profitable, it will only multiply the failures and problems.
Q7: Assuming a franchisee is diligent in managing a franchise, what is the recommended minimum return on investment a franchisee should expect?
A: It depends on the investment. Acceptable ROI's for lower investments such as less than a million pesos are usually one year to 1.5 years. However for franchises with a higher investment such as P3 million or above, ROI usually ranges to 3 to 5 years. That's the reason also why franchises with bigger investments have longer contract terms, to allow the franchisee more time to achieve their ROI.
(Josiah Go is chairman of Mansmith and Fielders Inc. He and Chiqui Escareal-Go are Co-Founders of the annual search for the Mansmith Young Market Masters Awards, the first and only recognition for savvy brand builders and entrepreneurs 35 years old and below. Log on to www.youngmarketmasters.com to download the form, and see previous winners, judges and event guests)