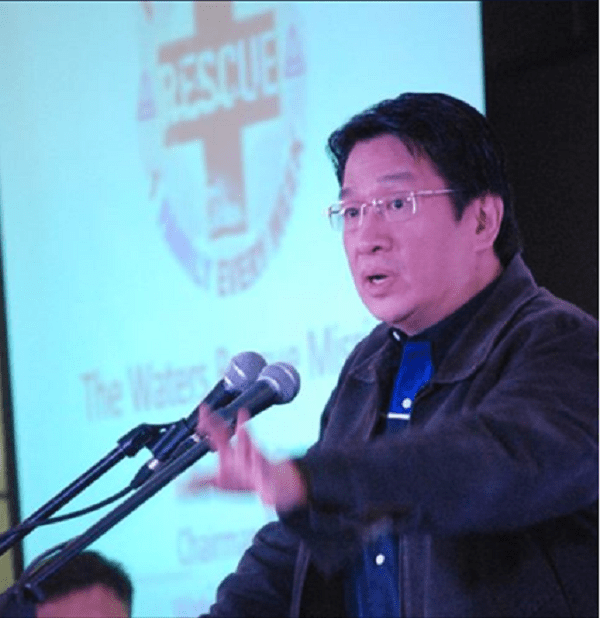 MarkProf (www.markprof.org) is the only alumni facilitated, longest running, and free 8-day marketing training program for college students nationwide. Each year, close to 1,000 graduating student leaders with a minimum grade of 85 apply for 1 of only 25 slots. Classes start in October yearly, and are held weekly on Saturdays. MarkProfers are graded based on the quality of their questions asked, alongside a test given to find the best big ideas. All class standings are transparent to everyone based on forced ranking. Each individual is assigned a personal mentor, and each group a group mentor. Every year, over 100 marketing practitioners help as screeners, interviewers, judges, mentors, or speakers. The brand promise is to offer a dream team of speakers composed of CEOs and CMOs to engage with MarkProfers.
For provincial participants, Cebu Pacific Air is the official airline partner, providing equal opportunities to students from VisMin and faraway Luzon cities, ensuring that every Juan flies. We are grateful.
To date, some 337 people have graduated from the MarkProf intensive training program. I am proud to be co-founder and the founding President, as well as having served as 1st Chief Training Officer. At noon of Dec. 23, 2017, a fund drive was launched. Godparents donated P8,000 and as a token, will get invited to an exclusive dinner with MarkProf Alumni (scheduled on July 21, 2018). 154 practitioners answered the call to be Godparents, causing the organizers to extend by 3 more days due to the massive support that kept coming.
So big thanks to our new MarkProf Godparents for 2018! May you have a thousand-fold blessings!
1. BDJ's Darlyn Sandra Ty
2. LouderPh's Rg Gabunada
3. Blogger Tricia Gosingtian Gabunada
4. J&J's J-anne Gaurino Aruta
5. Century's Jem Perez-Chua
6. Abs-Cbn's Ehy Ahr Polinar
7. Nestle's Rani Gaba Roque
8. BIG's Betty Dante Aw
9. P&G's Lester Estrada
10. Clix's Charlie T. Fernando
11. Wyeth's Mea Guinhawa-Gabunada
12. Nestle's Kakam Gabunada
13. Ironwood's Luke Hermosa
14. Nestle Myanmar's Michelle Ailah Pablo-Capanzana
15. HR guru Grace C. De Castro
16. Luxe's Dax Ocheda from NY
17. Bayer's Monch Cruz
18. Lalamove's Albert Go
19. Mynt's Chris Manguera
20. Unahco's Edwin Edwin C. Mapanao
21. IPG' Albet Roble Buddahim
22. P&G's Diane Bangit-Buddahim
23. Nielsen's Patrick Cua
24. Ramesh's Hiren Mirchandani
25. Ecolab's Eddnell Villena from Singapore
26. Paperblooms' Gerry Rosales
27. Uber's Marty Buragay
28. Pest-Away's Arlene Alog-David
29. Bayer's Roslyn Chua from Germany
30. Bayer's Jannis Wittka from Germany
31. Acer's Manuel Wong
32. Tire Asia's Hubert Chua Chua
33. Ogilvy's Earl Javier
34. McDonalds' Margot Margot Torres
35. Google's Martin Gonzalez from Singapore
36. Globe's Kat Regalado Valencia
37. MSI's Jimmy Go
38. Caper's Edgar Edgar Caper
39. Vedette's Christopher Bernardo
40. GMA's Simoun Ferrer
41. Giti Tires' Mannix Ocampo
42. RS's Russ Alfonso
43. Noble's Reymont Choachuy
44. Lion's Fernando Sarael Jr. from Jakarta
45. Digital Walker's Roel Chan
46. P&G's La Aguinaldo from Singapore
47. ABI's Joseph Charles Cruel
48. Motortrade's Jacinto Mendoza
49. Nuworks' Jeff Saez
50. Daily Telegraph's Trisha Andres from UK
51. Aquabest's Carson Tan
52. Loblaw's Gaye Corcuera-Esteban from Toronto
53. Innova's Alexander Lee
54. Google's Teta Bag-o
55. BPI's Lauren Villegas
56. Li & Fung's Romel Marañon from HK
57. McKinsey's Camille Calma
58. URC's Seph Osite
59. J&J's RJ Falqueza
60. Mommy Mundo's Janice Villanueva
61. Time Depot's Richmond Lim
62. Tradedesk's Nathan Galvez from SG
63. Zesto's John Paolo
64. Sanicare's Jerivic Delos Angeles
65. P&G's Asher Lu
66. Van Melle's Eugen Soriano
67. Crescom's Geraldyn Perez Chua
68. Unilever's Jam Muñasque
69. Axa's Irene Belmonte
70. Carpenter's Trina Quiogue Jeturian
71. Nestle's Kristine Joy Cunanan
72. United Impulse's Valencia Keh-Wong
73. Mansmith's Chiqui Escareal-Go
74. Tv5's Jane Jimenez Basas
75. Profiles' Malcolm Pick
76. Pixel's Shane Lawrence C. Ty
77. Nestle's Pixie Eraña
78. J&J's Kris Llanes-Dimaculangan
79. Spectrum's Carl Dy
80. Restauranteur Harlene Tejedor
81. Nielsen's Precious Muana from Thailand
82. Yellow Boat's Dr. Anton Mari H. Lim
83. Beagiver's Josh Mahinay
84. Goldilock's Cherry Caluya
85. Domino's Pinky Yee
86. McKinsey's Katrina Recto from NY
87. Terence Ferrer
88. Rex's Kismet Uy
89. Del Monte's Ryan Abaya
90. Loreal's Sandy Tiu
91. The Final Pitch's John Aguilar
92. Familydoc Dr. Rizzy Alejandro
93. Humblebee's Abi Posadas
94. Shell's Jennifer Jao
95. Unilever's Mara Llanera from SG
96. Mediacom's David Abrenilla
97. Dragon Edge Dennis Balajadia
98. Dragon Edge Emily Balajadia
99. Uber's Raymond Castillo from Amsterdam
100. DKSH's Anson Dichaves
101. Global's Nicole Young-Chu
102. Arqcapital's Edmund Solilapsi
103. Unilab's Paulo Atienza
104. Google's Cathy Candano from Singapore
105. Toughmama's Carol Yao
106. IVA's Henry Bangco
107. Unilever's Anne Marianne Allison Tan
108. Promotech's Jopay Bustamante
109. Civil Service's Turok Florentin
110. Unilever's Robert Hechanova
111. Amdocs' Aries Sayson
112. PLDT's Carlo Ople
113. IPi's Stanley Uang
114. Mynt's Ron Testa
115. Mynt's Rico Mallillin
116. Mercato's RJ Ledesma
117. Converge's Jesus Romero
118. Kantar's Gary de Ocampo
119. Skycable's Alan Supnet
120. Indigo's Dokes Eduardo Nilo
121. Asian Coating's Edison Oribiana
122. OAP's Anton Diaz
123. United Neon's Alpha Allanigui
124. Francorp's Sam Christopher Lim
125. Felta's Mylene Abiva
126. When in Manila's Vince Golangco
127. Healthway's Carmie Pascual De Leon
128. Blue Blade's Hans Eric Roxas-Chua
129. Doodz Policarpio of Dale Carnegie Philippines
130. Wrangler's Daisy Go
131. Armie B. Capisnon-Lontoc from Fiji
132. Fuji's Ichiro Shiraishi
133. Del Monte's Carol De Leon
134. Reyes BBQ's Inez Silva Reyes
135. Ateneo's Enrique Soriano
136. Wellls Fargo's Nick Yu
137. Castle's Eduardo Jr Jr Mapa
138. N.A. Ancheta
139. ABS-CBN Elaine Uy
140. Unilever's Gabrielle Faye Raborar
141. Sinag's Bren Guzman Esquerra
142. Echolac's Melvin Sua
143. Unilever's Kim Chua-Sing
144. Monde's Charlyn Yu-Escolar
145. Chef's Annie Lim
146. Mansmith's Matt Pardinas
147. Facebook's Jiyoung Song of Singapore
148. Benilde's Jay Jaboneta
149. Globe's Omni Amisola Larrosa
150. URC's Liz Cacerez
151. Kantar's Vicky Abad
152. Xab Castro
153. Nestle's Nikko Bisquera
154. Alaska's Weena Pineda