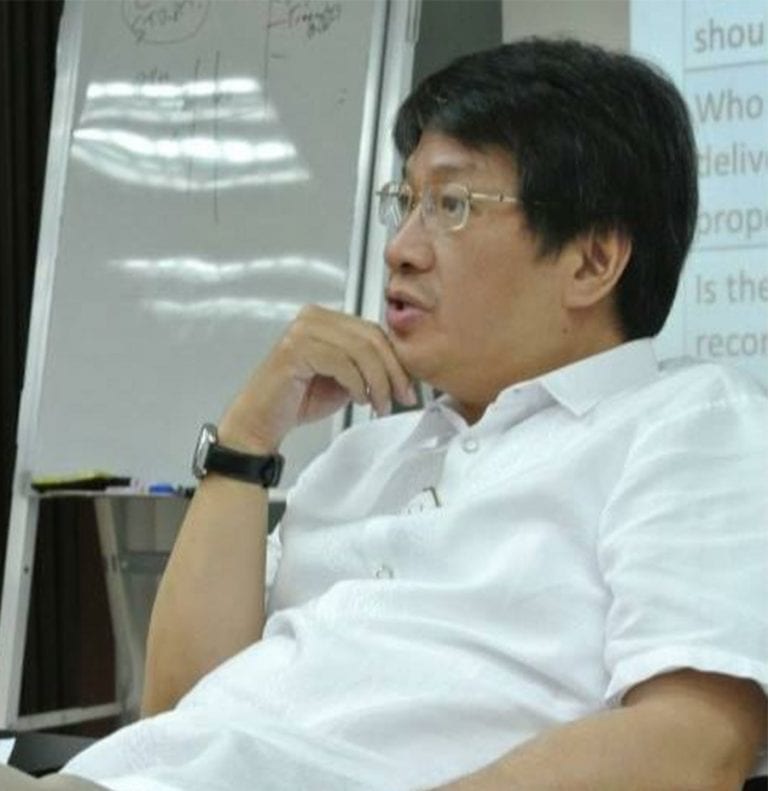 It began with an infrastructure – a Viber group that allowed over 100 Acropolis homeowners to communicate about things of interest to the community, some of which required fast decision making, or needing discussion on important matters that affected every one. Eventually, more and more homeowners were asking each other for referrals in that online community, leading to the offering and sharing of businesses among homeowners themselves. Thus was the start of the Acropolis Marketplace. When the group exceeded 250, they transferred to Telegram that accommodated more people, and since the interactions kept growing, the homeowner's association had to form two groups: one for homeowners to discuss community affairs, and the other, a marketplace to promote businesses of neighbors, as well as referrals for other product and service needs. Both groups are quite active, a reflection of an engaged community.
During the corona lockdown period, entrepreneurship in the Acropolis Marketplace became even more active. Neighbors were selling fresh vegetables (some organic), fruits, eggs, rice, fresh bread, crab meat, kikiam and tinapa, among others. A homeowner was cooking food trays, another selling wagyu cubes, and dimsum shabu shabu items were also available. Some non-food items were also on sale, such as different varieties of face masks, an indicator of what's in demand at that time. Their big advantage is that perceived risk of picking up products from them within the subdivision is less than going to the supermarket, hence, neighbors would not be as price sensitive so long as pricing is quite competitive. As to social distancing, one seller even cleverly instituted pick up time so buyers are assured not to meet each other, satisfying the need for safety for both the buyers as well as the seller.
There were seven inter-related marketing approaches observed using the Telegram social messaging app as the main channel to reach their target customers, which is about half of over 500 households:
Opportunity – Most sellers have found their own unique white space as their business opportunity as there was hardly any duplication of what was being offered. Over time, it was almost easy to associate a person with the products they sell.
Products – Most of the enterprising homeowners distributed essential products, foods that are easily consumed – – fruits, vegetables, eggs, dimsum, and the like – all good quality at that.
App Pre Booking – The sellers post either a photo, a description, sometimes a short video, then ask anyone interested to order ahead. Many times, the products are sold out on the same day they arrive, and this not only lessens risk of spoilage, and gives an indicator of demand, it enables the sellers to adjust their order quantity from their own suppliers before the items arrive.
Pick up – The pick-up system requires lesser logistics for delivery since everyone has a vehicle to pick up what they bought, or within walking distance. It also allows entrepreneurs who do not drive to be less reliant on hiring additional manpower. A few, selling higher priced products, provide delivery service, practically just a few blocks away in the community.
Cash – Terms are cash on pick up, and this lessens the burden of capital and cashflow.
Order listing – This requires the names of the buyer, together with the quantity ordered to be posted in the app one after another in a new thread, the defacto system in the marketplace to track orders. But this "tangibility effect" has more unintended benefits – it actually enables people to see who already ordered and at what quantity, and the longer the thread, the more likely more people may want to order the same because they can associate with people who ordered. This removes buying procrastination because the people who placed the order are helping prospective buyers validate that the value proposition of the sellers is sound, if not compelling. And one better place their orders sooner than later as inventories may run out, a pattern studied in behavioral economics.
Recipe sharing – As part of customer bonding, members share recipes so there are newer ways to serve raw ingredients sold.
Indeed, our community is very fortunate to have this ecosystem going. It felt good as well for our family to be able to support small entrepreneurs, which comprise 99% of the Philippine economy, during this critical period. We also felt better assured that the quality is better and inspected by neighbors before products are given to us, as the stakes selling to neighbors are somewhat different than selling to strangers.
And these enterprising homeowners have big hearts too. Together with fellow homeowners, many of them volunteered to take turns to provide free meals to the guards, maintenance people and staff working inside the subdivision when the lockdown happened and the community provided these frontliners with housing accommodations at the clubhouse. Others donated money to provide extra funds for the families of the former, as well as to the poor people living nearby courtesy of Christ The King Church – with homeowners helping others as much as they can with resources, or simply with information.
In our book "Entrepreneurship: Starting an Enterprise. Having an Innovation Mindset" (co-authored by anthropologist Chiqui Escareal-Go), we shared the "four gates" of entrepreneurship before one can be successful.
The first gate in the entrepreneurship journey is the preparation gate. Here, the entrepreneur looks into money, model (business model) and mentorship. The enterprising homeowners are very wise and use a pragmatic business model – – they pre-book orders, sell on cash, a pick up system, and tap into the ecosystem already existing within the subdivision – – the social messaging tool called Telegram.
The second gate is the marketing gate, composed of mindset, market, and message. Here, opportunity seeking, screening, and seizing, are formulated. The enterprising homeowners have chosen their own niche, post photos and descriptions, and encourage customers to post their orders in a thread. This started with some 300 homeowners and they also received referrals from outside their neighbors to expand their customer base.
The third gate is the execution gate, composed of machinery, methods, and management skills. The enterprising homeowners maximize the use of their housemaids and drivers in receiving money and giving what was ordered, their process involve pre packing orders and placing names of customers on top of their order, and their people are happy they have a job so long as the business of their bosses are thriving.
The fourth and final gate is the self-leadership gate, which includes having the tenacity to keep moving forward, having a compelling mission, and aspiring to have self-mastery. This last gate is the most difficult, and any successful entrepreneur will tell you the difficulty they have encountered in their businesses and the indispensable need to stay resilient and not be discouraged, to find new solutions for every problem, and that crisis can actually be an opportunity in disguise.
I have experienced how these enterprising homeowners pass through the four gates of entrepreneurship. They are not just providers of products but an encouragement to one another, a symbol of optimism and resourcefulness. Despite the corona crisis, their home-based businesses are thriving. Their next challenge after the crisis, is how to ensure that this habit of buying from each other sticks when the gates open and the consumer is faced once again with many options. My full admiration goes to these enterprising role models my family call neighbors –in times of crisis, essentials are important and supporting one another is the best way to survive.