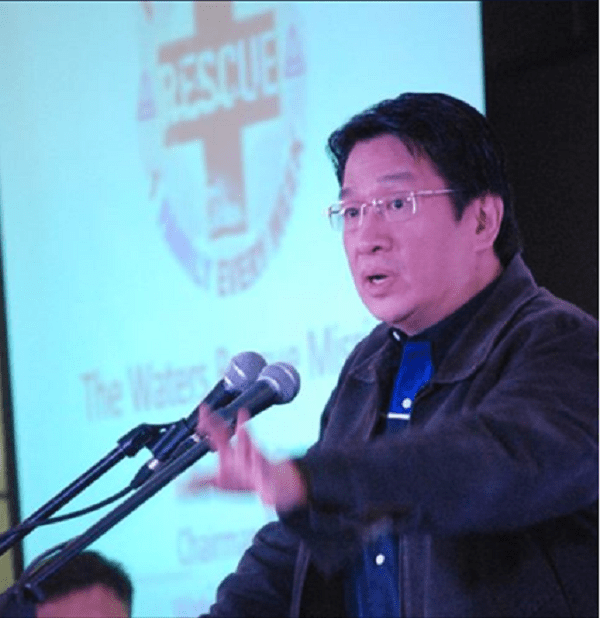 A new market has emerged following the Marcos burial.
Market segmentation is the partitioning of people in a market who may patronize a product or service to satisfy a need given a specific situation. Key words are people, situation, product and need.
In the 2016 Philippine presidential elections for instance, President Rody Duterte used his achievements as Davao Mayor and offered himself as one with a solid track record in both fighting crime and delivering reforms (product). He was able to get broad support from different market segments (people), such as those who want to see drastic reforms in government (need), those who want to eradicate illegal drugs and crimes due to personal experience (need) as well as those who would like to see the first president coming from Mindanao (need).
With the controversy hounding the burial of the late President Ferdinand Marcos at Libingan ng mga Bayani (LNMB) on Nov. 18, 2016 (incidentally an auspicious date as 18 means One Prosperity in Chinese), new market segments have emerged, beyond either being pro-Duterte or anti-Duterte.
Within the pro-Duterte segment, one can see the anti-Marcos group, Campaign Against the Return of the Marcoses to Malacañang (Carmma), with affiliation to Makabayan and Bayan Muna, as the organizer of the Luneta rally on Nov 25, 2016.
You also have political party PDP-Laban who helped Duterte win the presidency but is now in a dilemma as President Duterte has chosen to ignore the party's history where stalwarts like the late Senator Ninoy Aquino and former Senate President Nene Pimentel (father of incumbent Senate President Koko Pimentel) were jailed during the martial law years, in favor of the Marcos family.
The communists also supported Duterte but have a dislike of former president Ferdinand Marcos. Of course, the original segment who are 100 percent loyal to Duterte is still there. Loyalists include those who have been friends with Duterte since decades ago and are now serving in his government as well as those, like the Marcos family, who feel that the support of the president is a critical factor.
Within the anti-Duterte groups are those like the Makati Business Club who were willing to give Duterte a chance in his first six months. But even they have denounced the Marcos burial as "an unwanted divisive factor to the nation." In contrast, groups who have been critics of the Duterte administration such as The Silent Majority and Silent No More, classified as "yellowtards" by the pro-Duterte groups have remained anti-Duterte.
An interesting group in between all these segments has emerged—The Coalition Against Marcos Burial in LNMB (CAMB). It is composed of a mixture of yellows, reds, Bangsamoro, human rights victims of Marcos, human rights victims of extrajudicial killings, martial law survivors, civil libertarians, professionals as well as millennials. They are the joint organizers of the Nov. 30, 2016 indignation rally at the People Power Monument and have pointed to President Duterte as the one ultimately accountable. They claimed it was a campaign promise of Duterte in exchange for support from the Marcoses who has the solid North Luzon bailiwick.
Upon closer examination, the new market segmentation from CAMB is in fact not about segmentation but desegmentation, it is about commonalities, coming from people from different backgrounds (both pro-Duterte and anti-Duterte) who are against the late President Marcos being buried in LNMB (people). They object to the speed in which Marcos was hurriedly buried in LNMB while an appeal is yet to be decided by the Supreme Court (situation).
CAMB claimed that the nine Supreme Court justices had weak and faulty logic without moral basis while the "AFP units translated the Supreme Court decision into action without due process" (situation). They want the President to acknowledge that instead of using presidential prerogative, he should listen to the people's collective disgust over the Marcos family's human rights violations as well as illegal wealth (need) that they will continue to express via indignation rallies (product).
It is interesting to apply marketing to politics, observing people's dynamics, how a supplier (in this case, the government headed by President Duterte) deals with not just dissatisfaction but disgust; how they understand and manage change from the perspective of the affected; how the absence of a perceived fair process can lead people to organize and make strange bedfellows come to the same table and face a new crusade together until 'suppliers' start listening to instead of ignoring them.