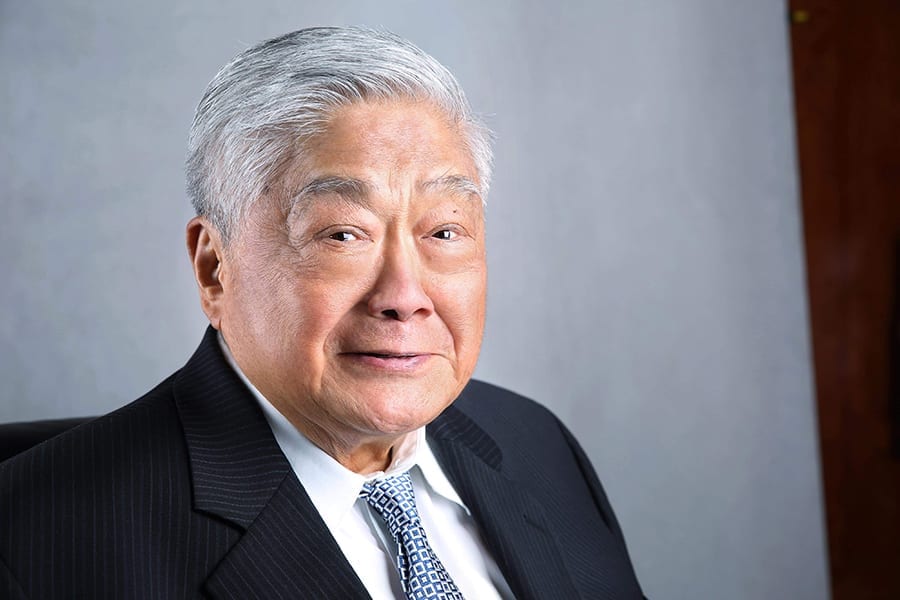 Taipan John Gokongwei passed away last Nov. 9, 2019. I have been studying his life and following his companies, decoding a pattern where he had courageously been launching many industry's firsts — lessons many marketers and entrepreneurs can learn from.
Most marketers practice market-driven strategies, i.e., satisfying customers to gain market shares. John Gokongwei, on the other hand practiced market-driving strategies— focusing on tapping noncustomers to gain market penetration, revealing his consistent pioneering spirit in driving new categories.
Market-driving strategists like John Gokongwei are not ordinary marketers. I have observed the following patterns:
Uncanny skills in identifying white space opportunities in the marketplace with unmet needs.
Determination to take calculated risks to launch a new category.
Ability to understand behaviors and tap new customers instead of relying on existing customers.
Instinct to launch category killers instead of brand switching tactics, hence, creating real value instead of mere value transfer in the marketplace.
Clarity and single-mindededness in one major advantage while being just enough in other aspects of the company's offer.
A notch higher than traditional market-driven strategy, market-driving strategy requires focusing on a new target market, a new value proposition and even a new business system.
Take Cebu Pacific Air as an example. Launched in 1996, it took over market leadership with more number of passengers than Philippine Air Lines since 2010, barely 15 years in the market. It not only attracted existing air travelers, it also convinced many land and sea transportation users to shift to air travel. This attracted many non air travelers to start flying, gaining market leadership via market penetration route, instead of the traditional brand switching market shares route focusing only on customer satisfaction of existing users. Cebu Pacific Air was superior in being a value airline by making customers pay only what they need. But it was not a simplistic lower price strategy, Cebu Pacific Air's no-frills airline had to create a different business system altogether. They had to be operationally efficient (online ticketing, higher passenger load, newer crew members, etc), fly point-to-point (no luggage double handling, no airport transfer, less delay, less fuel wastage while waiting), buy newer and standard fleet (easier and lesser maintenance, safer, volume discount, fuel efficiency), higher resource velocity, but had to recover revenue elsewhere (lower seat pitch, ancillary fees like extra baggage, and food, commission from cross selling, in-plane advertising, revenue model pricing based on demand etc.).
Go Hotels is another example. The budget hotel chain was launched as part of the portfolio of Robinsons Land Corporation in 2010 which attracted smart travelers looking for modern facilities and value for money, not the either or option offered by different segments of competition then. To implement a fusion concept of quality at value prices, the business system had to change as well, starting from appointing a cost-conscious purchasing manager as the inaugural hotel general manager to cement the desired culture. Technology such as automatic energy switch, security gate and monitoring cameras had to be used. Bookings had to be made online and early in order for manpower to be just-in-time, predictable and variable based. Instead of providing oral hygiene kits, a convenience store is located nearby. Instead of operating a restaurant, third party suppliers are appointed. Floors, furniture and bathroom need to be one-swipe easy clean, and eating inside the room is discouraged. Their upgraded budget hotels can even be more profitable than five-star hotels.
There are more examples. C2 was launched by Universal Robina in 2002 as the first RTD tea that was brewed and bottled on the same day. It attracted non bottled tea drinkers, as well as Diet Coke and Diet Pepsi drinkers to switch to a healthier drink (it was displayed beside Diet Coke during launch months). It also attracted other beverage drinkers to C2. C2 was single minded in positioning itself as a healthy drink but did not offer the reusable glass bottle format of soda.
Many marketers and entrepreneurs try to have differentiation for their business but most have succeeded to be different in the same way. It takes a deep understanding of the business model where a firm can be different in a different way, proving the existence of a great strategy. With the same concept of market-driving strategy decoded across different industries, it can be concluded that John Gokongwei is the quintessential strategist, capable of looking beyond what's available in the marketplace. We will miss him, but definitely we will always remember the lessons he left behind.
* * *
Josiah Go is running his 38th Market-Driving Strategy seminar live via ZOOM on Mar 28, 29, 30, 31 & April 8, 2022 (2pm to 5pm GMT+8). In the Philippines, he is the only one doing this seminar, so don't miss out! Click this link to learn more.