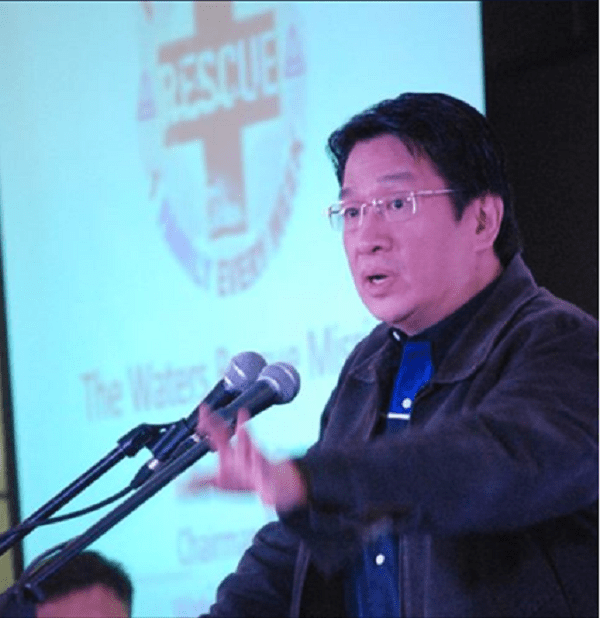 Early this month, while vacationing in the US, my family and I watched Absinthe at Caesars Palace Hotel and O at the Bellagio Hotel in Las Vegas. It does seem like an odd choice of combination of shows but it was interesting for the comparisons and contrast of themes we experienced.  We watched Absinthe because it was recommended by people online and we watched O because my wife Chiqui and I wanted our children to see what we consider the best Cirque du Soleil show, having watched it the first time some ten years ago.
O is a production of Cirque du Soleil, the group of street performers who banded together with the vision of seeing the world and became Canada's best known talent group.
A look into their business model would show how Cirque differentiated and created a new market space.  Before Cirque du Soleil, circuses used animals like elephants, tigers and monkeys to attract audiences. They ignored the cry of animal lovers whom they branded as whiners and troublemakers for holding placards and mini rallies, instead of trying to remedy their (non-customer) pain points.
Without animals, a significant sixty percent of total cost of a circus can be removed because there is no need for tons of food, insurance, trainers and real estate space for instance.  Cirque du Soleil took advantage of this by creating a new idea — a circus with acrobats but without animals, where the novelty of having animals in the show was replaced by lights, sound, script and choreography.
"O" was a special show of Cirque du Soleil as it created a production number one notch higher than their usual shows via creating a pool at the center of the stage of Bellagio Hotel.  This meant that the competency needed was not just of acrobats but acrobatic swimmers. The price charged by Cirque du Soleil is many times what regular circuses would charge and it is almost always full house.
Absinthe is the opposite of the O show. While also with acrobatic numbers, it deviated from O's serious, formal and classy tone. In fact, it was wacky, casual and sexy (raunchy actually) — a new 3-in-1 fusion of acrobatic stunts, cabaret-vaudeville type of dance and music, and comedy with many dirty jokes  — all in one variety show designed for adults 21 years old and above.  The jokes are racist, sexist, and politically incorrect and that's all part of the show where some (lucky or unfortunate) members of the audience are made fun of or must be game enough to participate.  We were probably the only Asians in that particular show, so yes, we were inadvertently made part of the show too.  The venue was a good match to the identity of the Absinthe's naughty but not really bare-all show, just a bit burlesque. They used a tent on the grounds outside Caesar Palace with a circular stage at the center and informal (almost uncomfortable) foldable chairs for the audience for a more intimate, in- your-face type of ambiance in contrast to Bellagio's upscale theater image.
Clearly the cost of production of Absinthe is so much lower, simpler and collapsible versus Cirque's O permanent production set, hence, they are able to charge a bit lower price than the O show.  The Absinthe show is also clearly not for everyone as even adults can get very offended with the foul language and green jokes said from beginning to end.
You can see from above the evolution in the theatre and entertainment industry — from circus-types with animals dominated by Barnum and Bailey, to a new category of sophisticated adult theater production of Cirque du Soleil, to the fusion type of sensual and risqué adult circus show like Absinthe catering to a growing number of category spectators.
Innovation can be done even by latecomers. Instead of just being a copycat, keep on asking customers, as well as noncustomers what they dislike about the category they are patronizing. Who knows, you may end up creating a new category yourself and be dominant in the category you developed.
JOSIAH GO is chairman of Mansmith and Fielders, Inc. (www.mansmith.net ). Please visit his blog www.josiahgo.com where he interviews the movers and shakers of different industries. For free daily marketing tips, follow his twitter @josiahgo. For inquiries and feedback, please email mentors@mansmith.net <mailto:mentors@mansmith.net> .
(Thank you to BusinessWorld for featuring this article in their paper).