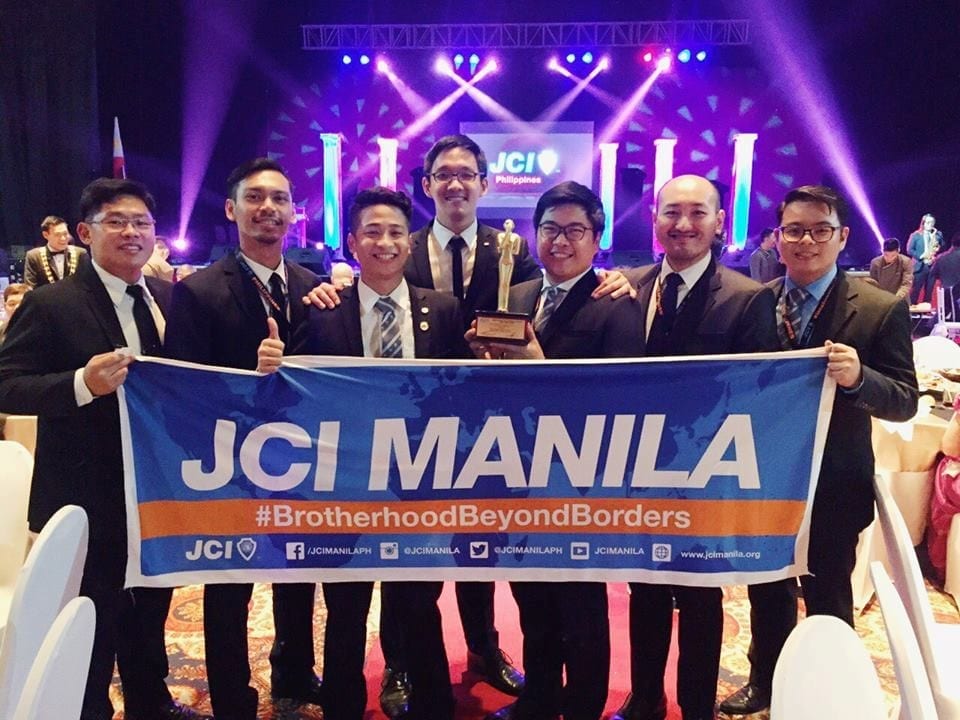 My youngest son Calel Gosingtian had the opportunity to work at a Four Seasons Hotel in Jacksonhole, Wyoming, which is the no. 1 ski resort in North America. Four Seasons Resorts and Residences is the only 5-star, AAA 5-diamond hotel in Jacksonhole. It is a hotel known to choose personality and attitude over experience, and then turning them to into world class service providers.
Calel worked there for close to a year in 2013-2014 when he was 21 years old and still had a year left at De La Salle Benilde as part of his on-the-job training required to complete his course in Hotel, Restaurant and International Management. It was tough working as a food runner in a restaurant with high standards but he learned the ropes alternating different roles and working extra shifts in case the hotel needed him. The extra income came handy as a self-supporting employee (yes we didn't send him monthly allowance. Calel was on his own. Later, upon his return, I learned he even returned to his mom the placement fee she paid from the money he saved.)
In that one year, he, and two other supervisors, were nominated as employee of the month of that legendary hotel chain and his general manager David Bernand had a good word for him even as a neophyte in the hotel food and beverage (F&B) group. Returning home and working for my company Waters Philippines, I knew, he longed for the F&B industry which is really where his heart is. What he could not do full time, he decided to help others have the opportunity in F&B. As a new member of JCI-Manila, he discussed some ideas with like-minded young members who all helped shape what the project became.
Project Opportunities Cafe aimed to provide sustainable opportunities to the less privileged. The project assists out of school youth by training them with Barista Skills within the best cafés in the city. The seasoned industry players understand that heart more than high education, is the key to success in the service industry, a perfect fit with the needs of the recipients as well as supporting cafes. After all, when Calel was working in Four Seasons Hotel, he was still an undergraduate when he was accepted.
With lots of experimentation and exploration, the Project Team assembled an ecosystem of different establishments to provide different environments for the 4 beneficiaries.
1) Kuya Center – a shelter supported by the De La Salle Brothers, amongst other religious groups, where they sourced their initial 4 beneficiaries on the basis of a happy disposition, a big dream and a willingness to learn. The center also provided basic education and values formation.
2) Edsa Beverage Design Studio and Yardstick Coffee – two establishments that provided the high standard the project was aiming for. They were able to inspire the beneficiaries to move to greater heights, the most important detail of the whole project.
3) Hustle Cafe – gave the beneficiaries chances to run pop-up booths, upsell, explain and approach people to sell them coffee.
4) Seafood Island – made the beneficiaries experience working in a 300-person dinner.
5 to 9) Alley Restaurant, Biker's Café, Café I am Here, Café Diem, Cuento Café – exposed the 4 beneficiaries to different customers, working conditions and standards.
10) De La Salle University – provided free 36-hour course 'English for Baristas'
11) Day 8 Business Academy – provided free practical seminar on influencing and handling objections.
While the 560 hours of full service training had barista skill as focus, they were also exposed to other service functions of a restaurant, while developing other skills that would help their self-esteem and confidence.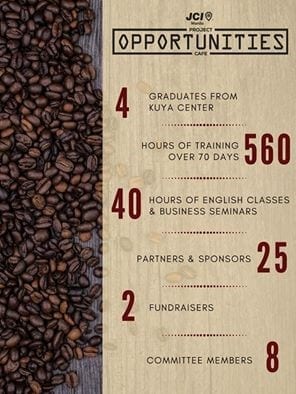 The culmination was subdivided into two tournaments (barista and aeropress) among the 4 beneficiaries, testing their skills, inspiring them to be the best. The barista competition used World Barista Competition rules. The competition was judged by a World Aeropress Champion, and other national representatives. Both competitions had different winners with the barista competition's top two having close scores, evidencing the level of competencies of these ready to conquer the next phase of their lives.
Our best wishes to the 4 who graduated and are now gainfully employed.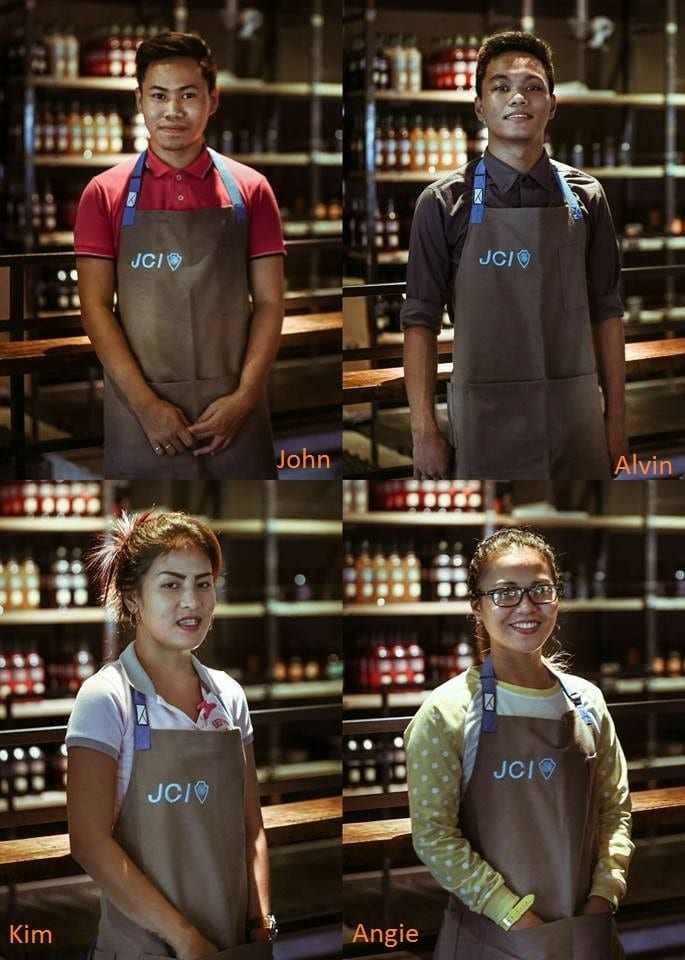 1. Alvin Pelonio – an 18 year old who has been doing part time waitering since he was young.
2. Angie Pabo – a 23 year old high school graduate who won the Aeropress competition.
3. Kim Furing – a 21 year old high school graduate who was a supermarket promo girl for a while.
4. John Delicana – a 21 year old high school graduate who won the Barista competition
I am happy to note that the same group of young people behind Project Opportunities Cafe is now repeating the process and expanding beyond cafe. Their award of 'Best Local Personal Skill Development Program' in the 2016 JCI Philippines National Convention inspired them to continue to be a force for good.
Many millennials can spend more time doing discretionary activities like traveling and other personal activities, which are not bad at all as we all need to unwind. But when you see millennials deciding to spend time to help other people grow and help ensure a better future, extending a hand to people who are not even related to them, taking time to ask favors from supporters for the benefit of others, sacrificing their own time with their own friends and families to enable others to live in dignity, we can sit back and relax that the future will be bright and the youth indeed is the future.
Salamat JCI – Manila for showing the way