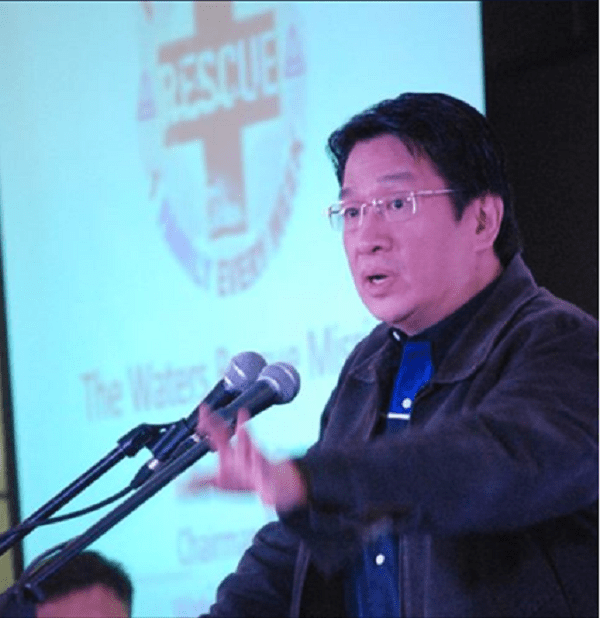 Marketing marketing.  That's right! There is no typo error in the title. I would like to discuss how marketing (the degree) should be marketed (the strategy) in many universities in the Philippines. If schools were to produce competent and capable graduates in marketing, they must consider what is truly relevant for industry (the demand side) versus what they are offering (the supply side).  I have seen many mismatches and disconnections in teaching marketing, which will affect the way students perceive marketing or which will  produce graduates that are ill-equipped for the real world.  As part of our advocacy to uplift the role of marketing in the country, I have been helping marketing educators for two decades since the mid-1990's and I noted that they need the support of their schools so the marketing curriculum can be relevant and produce capable graduates, given (some) professors' lack of relevant corporate or entrepreneurial backgrounds.
Like in sales, there are issues of acquisition and retention that must be addressed.  Marketing departments of schools must look into these two issues :  1) acquisition of marketing talents and 2) retention of students.
Issue No. 1: Acquisition of Marketing Talents
Ask any businessmen belonging to major business organizations and they will tell you that marketing is the heart of the business, the one they need to pay more attention if they want to improve or protect their sales, market shares and profit. Yet in some schools, marketing is known to be the course of last resort, or the 'dumping ground' if one failed to get into accounting.
I wrote about MarkProf Bootcamp before which has become a resume equalizer for those not coming from exclusive universities.  Companies actually tried recruiting in as many schools but stopped doing this after these schools didn't give them a good return for their efforts repeatedly, meaning, the time and resources spent in those recruitment activities were not commensurate with the number of qualified applicants they were getting.
I challenge these schools to issue a quality warranty for their marketing degree program with the following ground rules:
They don't tell students who flunked accounting to take marketing.
They have their minimum qualifying standard to accept those who want to major in marketing.
Those teaching marketing must have real world experience in the marketing area they are teaching and not forced to teach marketing just because they needed to fill the teacher's number of full time teaching units.
They encourage marketing faculty to accept paid consulting projects to enhance the teaching of marketing.
Marketing faculty attending developmental seminars are not marked absent by the schools.
Schools could operate an extended 4-day week in order to encourage both students and faculty to have paid weekend work.
They must practice what they preach such that the school and its marketing department "own" one focused word (positioning) in the consumers' mind.
Note that the K-12 program will make it even harder for universities to promote marketing as freshmen college students would have by then taken senior high school required business subjects. This is like a patient reading about his disease in the internet only to be told the same thing by the doctor.
Issue No. 2:  Retention of students
Many universities experience a big fall out from first semester to second semester of the first year, yet, nothing is being done to adjust the curriculum in marketing (other than cater to needs of BPO companies), to see if it is not a student dilemma but rather a question of relevance and motivation to stay.  A low retention level could be pointing to a problem of product and in schools, product to a large extent means the curriculum and faculty members.  Given limited resources of students, what would make them stay in a program they know could help them in the future?
I challenge schools to issue another quality warranty certifying that:
 The subjects in their first year-first semester are different and not a mere repetition of high school subjects.  This could be discouraging students to spend their parents' hard earned money any further.
They have the best qualified English professors to teach first year- first semester students to ensure that students can converse and write confidently in English at the very least, in case students cannot enroll again for economic reasons.
They already have business subjects such as basic accounting, principles of marketing, salesmanship and the like that students can already use in case they can't return after the first semester.  This could also motivate them to stay and enrol again because they want to learn more practical things.
If students have not learned anything to make them productive contributors to Philippine society, they be offered a Money Back Warranty.
A case in point is the course on salesmanship which is a basic but critical skill that can always be learned and applied in the real world right away.  I was told salesmanship has principles of marketing as a prerequisite which means it can never be offered during the first year when fall out is largest.
Our company Mansmith and Fielders Inc. offers over 50 stand alone courses in marketing, sales, strategy and innovation, all with money back warranty and we can teach it with minimal briefing at the start to make any course relevant to first time students.
I hope this wakeup call can nudge our educational system to consider some changes. Imagine that a lot of young people in the Philippines still dream of going abroad and be overseas Filipino workers (OFW), sacrificing so much because they could not find work here for lack of skills needed.  It is time we shift from having a paper chase mentality to being practitioner-focused, fulfilling at least the basic competencies needed by companies like marketing sense, salesmanship, communication skills, presentation and persuasion skills, financial acumen, creativity, critical thinking, insighting and the like, which our youth can use even if they decide to be entrepreneurs.  Imagine being able to equip our students with capabilities that can help them find jobs or create businesses, here at home, with their families.  We need our education system to be more relevant to the times and the needs of our country.
(Josiah Go is chair of marketing training company Mansmith and Fielders Inc. Visit www.josiahgo.com for his Q&A with marketing thoughtleaders. He can be contacted at josiah@mansmith.net)