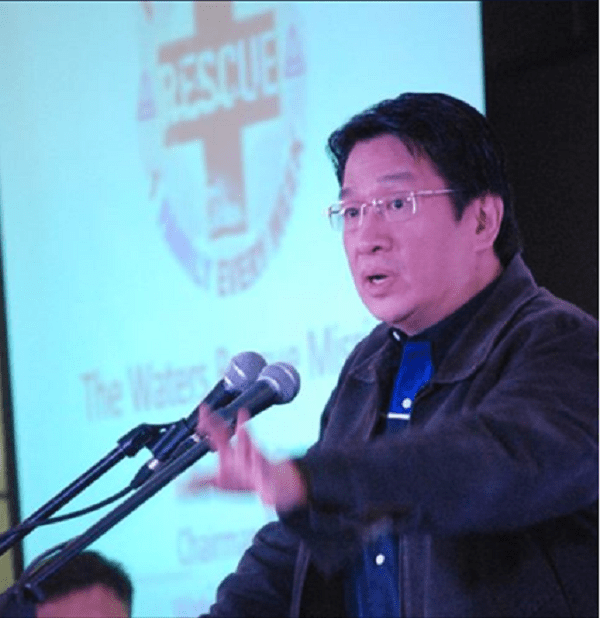 I fly to Indonesia every month to visit my office (PT Noah Health Indonesia) and have not found time to explore other places which are more "instagrammable" than the busy streets of Jakarta.
As fate would have it, I made a mistake in arranging my business flight schedule and timed it on a no work Monday because of Eid al-Adha (Feast of Sacrifice), one of the holiest dates in the Islamic calendar celebrated by some 2 billion Muslims worldwide.
So as not to waste the opportunity (and at the risk of sounding unromantic), I invited my wife Chiqui for a quick trip to Yogyakarta in Central Java of Indonesia for a whole day tour of Unesco World Heritage sites Borobudur Temple and Prambanan Temple. I have long wanted to have a look-see myself ever since our daughter Tricia Gosingtian blogged about it when she was invited to visit some years back.
We decided to plane-in the Sunday before. I was pleasantly surprised of the much earlier arrival time of Philippine Airlines and admired the more beautiful new terminal 3 airport of Jakarta (for the Garuda flights). It turned out to be good day to visit since there were not many people in these temples as Muslims were praying and visiting relatives in the morning.
Borobudur Temple was built by architect Gunadarma and is the world's largest buddhist temple as well as the most visited place by tourists in Indonesia.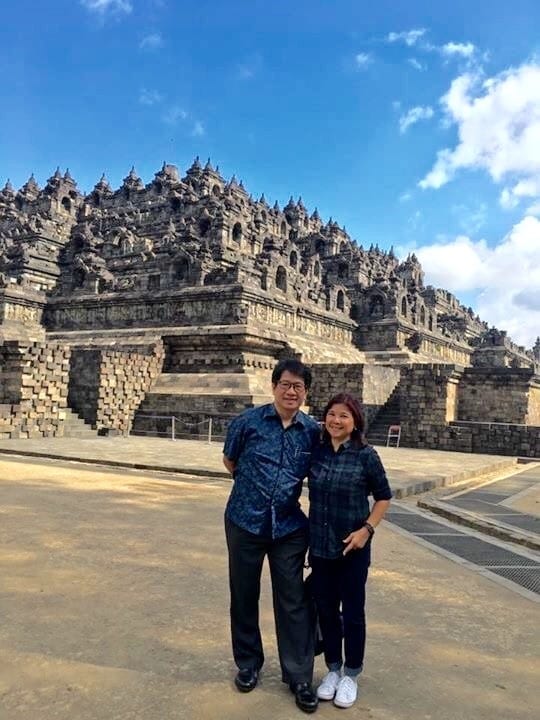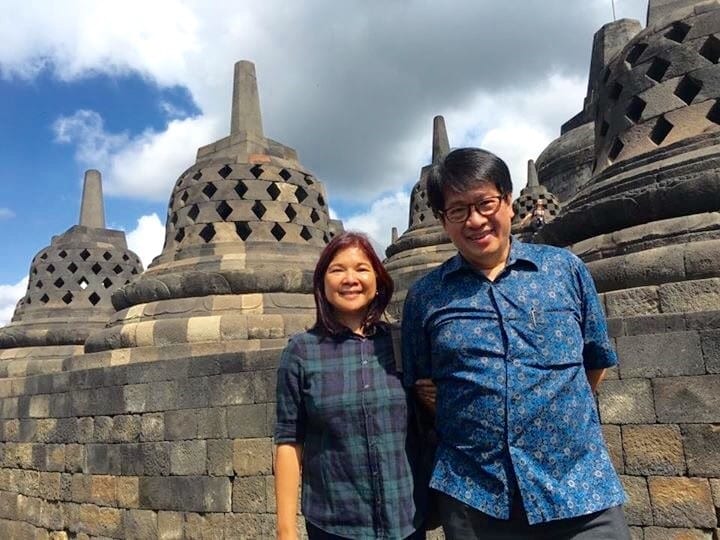 Prambanan Temple was built by Javanese King Rakai Pikata and is the highest Hindu temple in the entire Indonesia.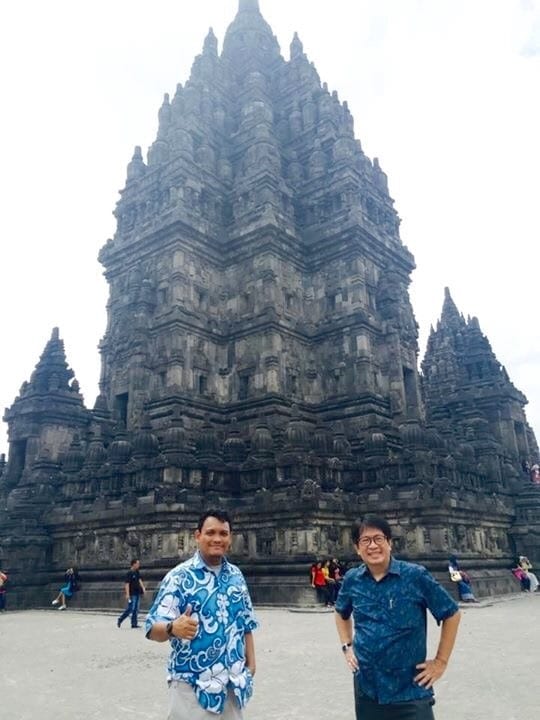 There are accounts that Prambanan Temple was built by Hindus in answer to the Buddhist's Borobudur. Competition was alive even in religion as expressed in the physical infrastructures of worship places of people.
We also went to Plaosan Temple, where King Rakai Pikata allowed his queen Sri Kahulunan to build twin temples in order for her to do her Buddhist veneration, despite the King practicing Hinduism. Truly love conquers all universally regardless of religion.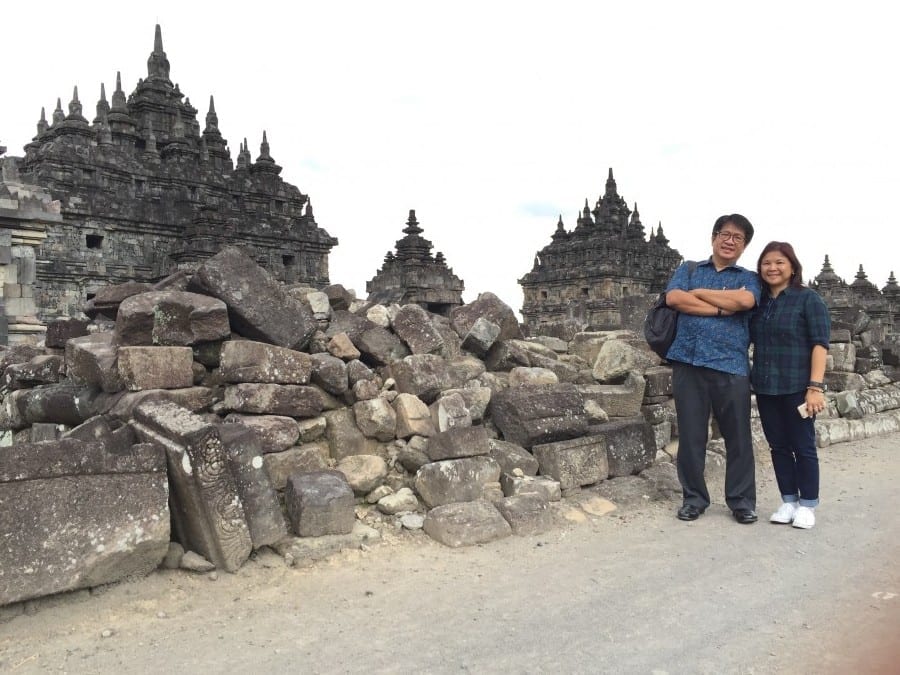 The Sultan Palace was closed that Monday but our tour guide from Smailing Tour, 33-year old Abraham (shown with me in the Prambanan photo) who is heavy-built but soft-spoken, brought us there anyway after our Borubudur Temple visit that morning.
Near the Sultan Palace were places where cows were being slaughtered for sacrifice and offering, as Eid-al-Adha is a feast that commemorates Ibrahim's (or Abraham) absolute obedience to the will of Allah's command to sacrifice his son (Ishmael to the Muslims). The meat is distributed to the community especially to the poor.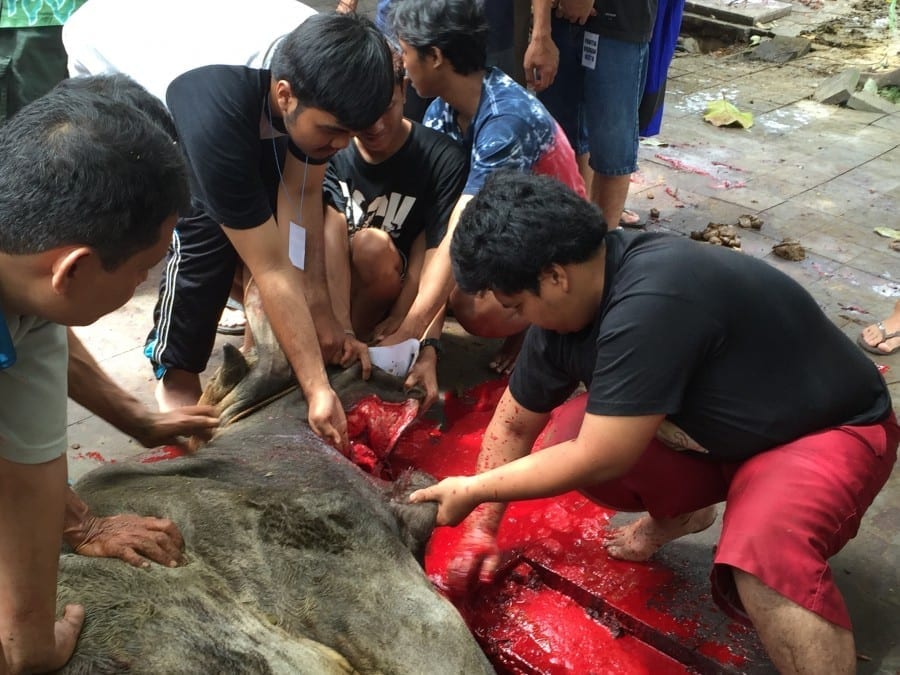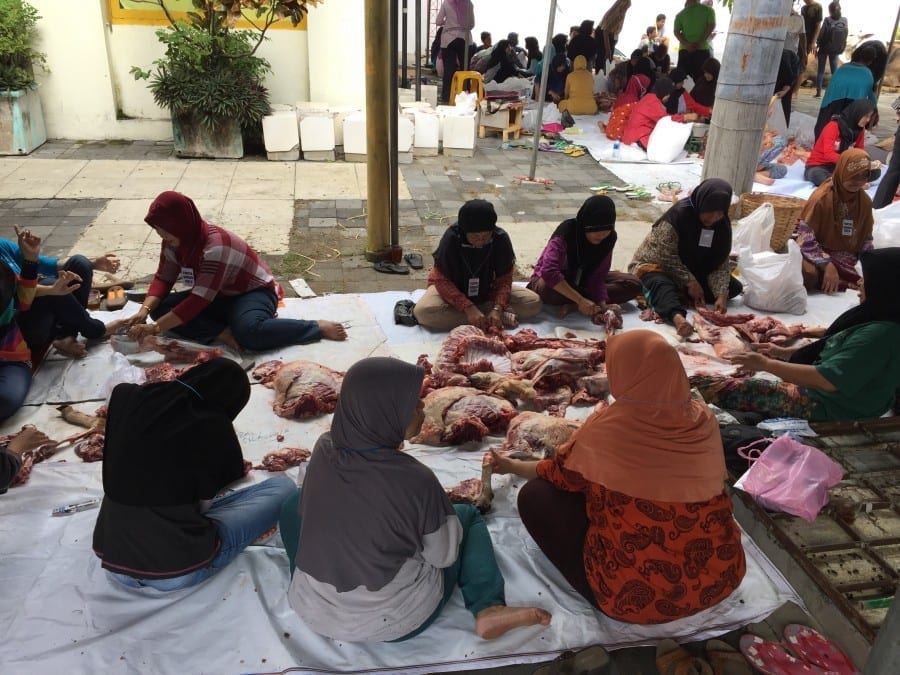 I understand that close to 11% of Indonesia's 6 million livestock normally butchered in a year are slaughtered on that one day alone, with seasonal demand driving up prices of livestock by 35% in that time of year. Other than cows, sheeps, goats or buffalos are also allowed as sacrificial animals. Worst case, even clothes can be substituted, as shared by our Indonesian tour guide Abraham.
It was an overwhelming experience to see not just all the beautiful temples of Borobudur and Prambanan, but to witness an important practice in Muslim culture that happens only once a year.
Fortunately, Chiqui likes cultural journeys – interspersed with last minute romantic escapades. (Not the other way around I think.)
On a side note, we stayed overnight at the Royal Ambarrukmo Hotel, ten minutes from the airport. We checked out early after breakfast at 7am for the 10-hour Borobudur and Prambanan tour. Anticipating our clothes will be wet from the sweat of the heat, we appreciated that the reception staff Debbie allowed us to return in the afternoon and take a quick shower and change of clothes near the fitness center area before proceeding to the airport. Good thing the tour ended two hours ahead and we had time to relax in the mall beside the hotel since the spa was fully booked that afternoon.
(Checkout Tricia Gosingtian's post and professional photos on Borobudur http://triciagosingtian.com/blog/indonesiafamtrip2012/)