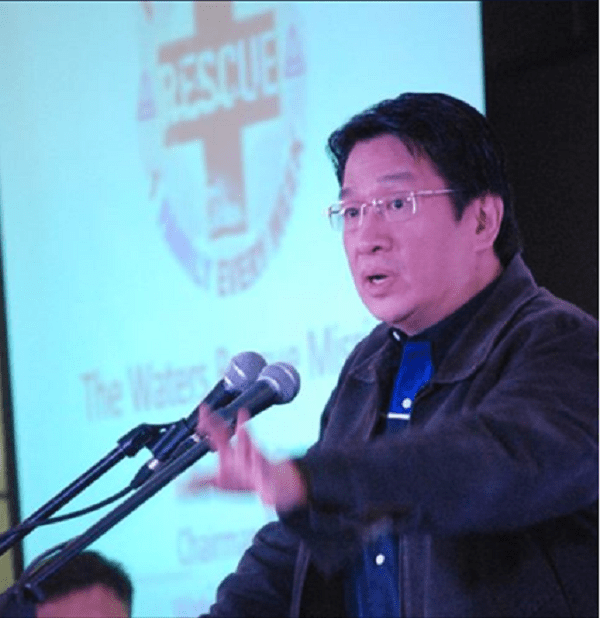 Social media marketing is a part of digital marketing, where more and more marketing budgets are being shifted from traditional tri-media (TV/radio/print) to its advantage. In fact, some major advertisers have started reassessing their return of investment (ROI) in using movies or TV celebrities, where millions were spent in exchange for their pulling power. Some personalities have accepted too many endorsements, which do not actually benefit a brand by way of association, while others did not seem to end up bringing incremental sales volume.
Within digital marketing, there are many channels and two of the most popular are tapping bloggers and using Instagram. Blogs are time-consuming to do, as bloggers spend a lot of time to style, shoot and edit their photos then write their personal take on a subject. Instagram, on the other hand, is a visual platform and is catching up fast with its parent, Facebook, in terms of popularity, serving as an "online substitute" for magazines (photos with short captions). It has also a good track record in engagement rate, even much better than Facebook.
But when do you tap bloggers and when do you use Instagram posts?
First, understand the 3 goals of creating brand awareness:
1. To inform – to let the target market know.
2. To persuade – to influence the choice of the target market.
3. To remind – to repeat the information shared.
Blogs are largely used to inform and to persuade from a third party perspective because of its unique capability to allow more information to be posted. In order for the third party to be trustworthy, bloggers chosen need to be influential and credible as well. It is not enough to tap those with a large follower base because the numbers need to be validated if organically grown. The evaluation on the number of followers also applies for Instagram. What's more important for both platforms is the consistency with the brand DNA. It will not make sense if the brand has a wholesome image then tap bloggers or Instagram influencers who are far from wholesome (sexy, using foul language, involved in illegal drugs, etc.). There will be a misalignment in tactic execution if the blogs or Instagram posts cater to the mass market while the brand targets upper class segment or if the channel has more male followers but the brand's target are women.
Instagram is a very good support to remind target consumers, while offering the full story via blog sites of the Instagram influencer. Brand stories can be effectively shared through blogs as they can accommodate longer texts (e.g. product reviews). Hence, brand associations can be more effective and can lead to greater brand likability and preference. A strong Instagram — if without the help of a blog — may not suffice in helping marketers attain their goals of informing, persuading and reminding their target market. Exhibit A provides a comparative guide.
Exhibit A: Comparison of Using Blogs and Instagram
| | | |
| --- | --- | --- |
|   | Blog | Instagram |
| Shelf life | Years | 1 – 2 days |
| Length | Several paragraphs | Short captions |
| Search engine | Searchable | Difficult to search |
| Impact | Longer Term | Shorter Term |
| No. of followers | Not displayed usually | Displayed openly |
| Goal 1: Inform | Superior to explain details | Lack space to explain details |
| Goal 2: Persuade | Superior to explain details | Lack space to explain details |
| Goal 3: Remind | Ability to share the brand message differently for several blogs about a brand or product | Ability to remind consumers about the brand without much details |
Sometimes brands use Instagram to do all 3 goals flooding detailed information in an Instagram post, as if readers will be happy to read everything — if they ever read in the first place. Trying to incorporate too much information in an Instagram post as if it is a blog post might be a turn off for the followers to the detriment of both the brand and the influencer. Utilize Instagram for the broader strokes but encourage readers to visit the blog linked with it for a two-step punch–two channels reinforcing each other to help attain marketing goals.
As a part of their content strategy, bloggers can accept requests to blog for free. Sponsored posts can also be arranged between the blogger and the marketer, especially if there is a specific timetable and key words that might break the content plan of the blog. These paid posts must be fully disclosed by the blogger by using hashtags: #sponsoredpost or #SP so readers are properly informed – – an ethical requirement not just for social media advertising but also for any paid content, including native advertising in publications. Native advertising is a form of paid media that matches a publication's editorial standards while meeting the target reader's expectations. Product placement is the predecessor of this type of advertising.
Avoid the common mistake of many digital neophytes tapping social media influencers the wrong way. Understand that social media should not be used like a mere microphone similar to a press release. Allow bloggers to share their personal experiences using their personal styles, while ensuring that they will be able to continue to attract and sustain followers. This means: no hard sell!
As to when to inform and persuade and when to remind depends largely on the product life cycle, as well as the company's relative position in the marketplace. As can be seen in exhibits B and C – – with the exception of brand challengers and new launches or relaunches – – maturing products require less information and persuasion and more on reminders to sustain awareness level since consumers are already familiar with the brand.
Exhibit B: Product Life Cycle Implication to Awareness
 
Introductory Stage

(Low industry sales)

Growth Stage (Growing industry sales)
Maturing Stage (Highest industry sales but growth tapering)
Awareness of Product Category
Low
High
High
Awareness of Brand
Low
Low
High
Exhibit C: Different market standing requires different marketing priorities
| | | |
| --- | --- | --- |
|   | Brand Leader | Brand Challenger / New Launches |
| Awareness level | Need to sustain recognition | Need to announce new launch |
| Trial level | Need to encourage new triers | Need to encourage mass new triers |
| Repeat Purchase level | Need to defend market leadership | Need to improve market shares |
This does not mean that market leaders should use less of social media as a new thought leader might emerge and help challenger brands influence the market. Brand awareness level offers hypothetical market share index and so the market leader must continue engaging its customers to sustain leadership status.
Worldwide, blogs have defacto replaced company websites as the preferred source of information. Visit to company's websites have been declining yearly for close to a decade (source: Universal McCann). Blogs as well as social media are part of online phenomenon and contribute to what has been commonly referred to as the Zero Moment-of-Truth (ZMOT), bypassing the First Moment of Truth (FMOT) during store visits. Think of those corporate websites you have visited, do they offer information as interesting and as entertaining as how bloggers share their personal experiences? Do you keep on visiting the same company's websites the way online followers keep following blogs and social media pages of their online idols who provide content to sustain the interest of their readers?
Similar to company websites that are periodically updated, marketers must understand the roles blogs vis-à-vis Instagram play in the marketing mix in order to reach their marketing goals.