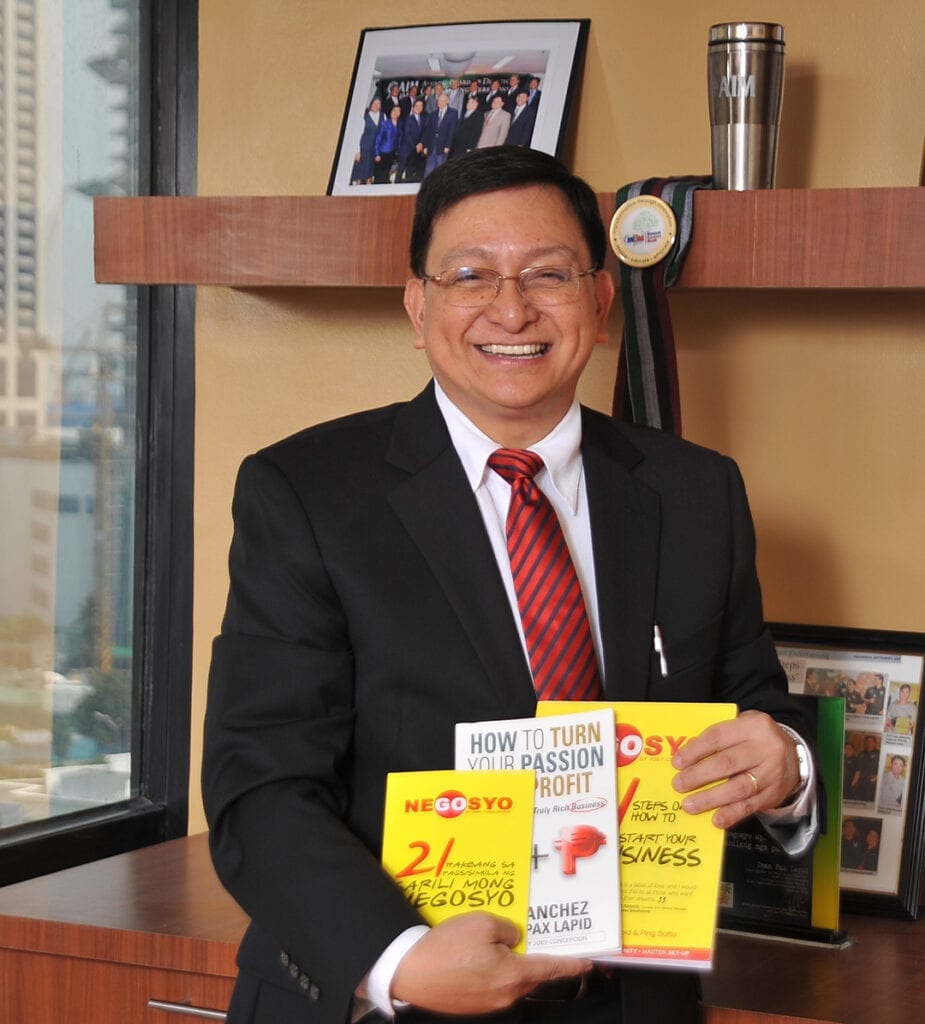 Francisco Lapid is the Chairman of SPAC Information Technology (IT-SPAC), an Information Technology and Human Resource provider celebrating its 15th year. Along with Entrepreneurs Jorge Wieneke, Zarah Juan and Dr. Anton Mari Lim, and honorary winners Secretary Ramon Lopez and Presidential Adviser Joey Concepcion, Pax Lapid is part of the first batch winners of The WE Awards for Purposeful Entrepreneurship given by Day 8 Business Academy for SMEs (the advocacy arm of Mansmith and Fielders focused on entrepreneurs). The WE Awards is endorsed by the Department of Trade and Industry and Go Negosyo. In this interview, he shares what it takes to succeed in business-to-business marketing.
Q1: You provide recruitment, temp staff and training services. You also manage IT operations for companies. How did you spot these opportunities?
A1: The spotting of opportunities was an AHA MOMENT while reading Maslow Hierarchy of needs. How can one buy his needs when he does not have a job to cover living expenses (esp. middle-class family)? At ITSPAC, we augmented the job preparation (training for skills aligned with employer technical requirement) and we also facilitate the job pooling, selection process) …thus adding value to the HR leg of our clients.
Q2: Which of your services put your foot at the door? Which one brought in the profit? How do you manage them since the value chains of your services are quite different?
A2: The augmented teams have been our core service to clients esp. the ones in North Americas. The temp to perm (project based into permanent head counts) is a good /profitable model. The secret sauce in these services lies in the relationship building of both supply (IT candidates) & demand (client requirement) legs of the value chain. It has always been a HAPPY (satisfying urgency) HEALTHY (relational) WEALTHY (IT candidates – above market rates while Clients – 60% reduction of onshore manpower costs).
Q3: How long does it take you to close an IT account and how do you mitigate the cost as well as the risk of a long cycle time?
A3: A typical sales cycle from prospecting to deployment takes approximately 6 months. However, being 15 years in this service the portfolio of our big clients plus their endorsements cut the cycle into 50%. Our temp to perm service that converts project consultants into regular SME (subject matter expert) gives as the edge when they become business managers themselves who look for ITSPAC.
Q4: You have local clients like BPI and companies with international affiliation like Sunlife, SGS, EY, HP. Can you share about your account prospecting and development process?
A4: In the current vibrant digital marketplace, our prospecting has become easier. The social media (FB, IG, LinkedIn) are the funnels that generate the leads and bring the prospects to our website. The content makes the push, but it is about connecting to the relevant people (clients/candidates) and allowing them to find recent information (IT openings). People need to know who you are, then you need to stand out amongst similar IT-HR providers. Once you've proven your credibility and capability, it's being able to interest the prospects to want for more and ask for a proposal or discovery meeting. Finally, the engagement/deployment and securing extension of the contract &/or absorption of consultant.
Q5: You are profitable now, but you lost US$500,000 in the early days of your company. At hindsight, what would you have done differently than if you knew then what you know now?
A5: Big business with international scope is high risk, high reward spectrum. At that time, I was building a brand, we partnered with the top USA clients & USA/EU consulting firms (as sub-contractors). In retrospect, I would not have been that aggressive (imagine even going to Croatia- Pliva Chemicals, WFP -Rome). Admittedly, the more money you have, the more foolish mistakes you do.