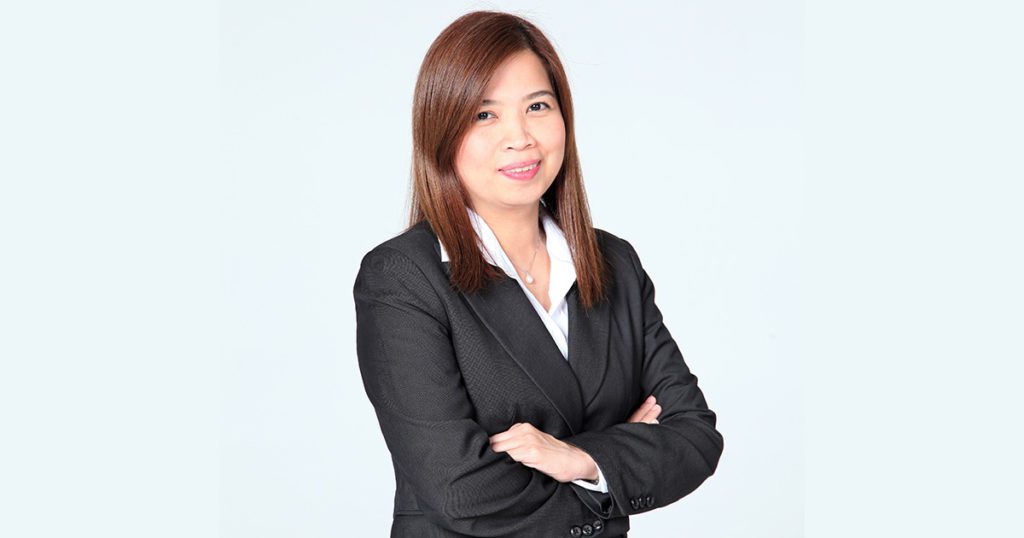 The inflation rate in the Philippines has been rising month after month since February 2022. It was 6.9% in September 2022, and is expected to rise further in the fourth quarter of 2022, possibly back to the same level in October 2018. Marketing research firm Ipsos' senior director and client officer Anna Amador shares insights on how to survive and thrive in a high inflation business environment.
Q1: How do consumer behaviors change during high inflation period?

A1: Consumers' response to inflation depends on their circumstances, attitudes, and mindset. Most start paying closer attention to their purchases and adopt compensating behavior. They prioritize the necessities while reducing expenditure on luxuries and discretionary items. They are even delaying the purchase of big-ticket items. Additionally, consumers are becoming more cost-conscious, comparing costs, searching for discounts, and choosing less expensive options. Others trade out of categories because they can no longer afford to purchase certain products.
Q2: Many firms cut costs like advertising or the training budget to meet their profit goals. How should firms go about adjusting their budgets during inflationary times?
A2: Companies naturally tend to review their expenses and reduce spending during periods of inflation to minimize losses. Advertising is typically the first to suffer because it takes a sizeable share of the marketing budget. The company may save money in the short term by cutting above-the-line spending, but it is more costly in the long run. Companies must not compromise the health of their brands because it takes time to build brand equity. Additionally, brands with substantial equity typically exhibit excellent resiliency during tough times.
Instead of reducing ad spending, companies should make communication work harder for them. Make sure your communications make you stand out from the competition, and one way to do that is through creativity. Likewise, focus even more on consumers. Make them feel like the brand knows and understands them by demonstrating empathy towards the community it serves, thereby establishing a genuine connection. Creativity combined with empathy can help the brand put the "extra" in the "ordinary."
Similarly, the training budget is one of the first things to be cut in the company during tough times. Companies ought to reconsider this, though, as training increases employee effectiveness and productivity, which helps them carry out their strategic plans and enhances their capacity to adapt to market shifts and new business challenges.
Q3: How should marketers optimize their marketing strategy to satisfy consumers during this period? Are there specific industry recommendations?
A3: Marketers' approach to strategic decision-making at this time can be offensive and defensive. Identifying a suite of strategies that best address the short-term needs of today while keeping an eye on tomorrow is the challenge. It entails optimizing costs and pricing while driving growth to add value. It also means envisioning the possible scenarios factoring uncertainties and potential risks to anticipate. They can also try, test, and learn how to reduce the risk associated with such marketing mix modifications. Lastly, maintaining a customer-centric strategy is often the best course of action.
Q4: What are some of the best pricing or sales promotion strategies utilized to gain market shares successfully during past inflationary environments?
A4: Many companies have started taking several immediate actions to minimize the impact of inflation. Some resort to direct price increases, passing the cost increase directly onto the consumers. It seems the easiest route to soften the blow of inflation. However, it is crucial to note consumers react differently to price changes and deviating from business-as-usual entail varying effects. Therefore, it is vital to understand how consumers perceive your product or brand before effecting any price changes.
In times of inflation, consumers either maintain or increase their spending on essential goods or services or opt for less expensive alternatives that still offer acceptable quality and performance. Hence, it is crucial to know if your product provides a value-add to your customers such that you are not prone to be traded down or traded off to competitors. Evaluate your brand's value proposition and leverage it. The differentiated and superior claims can carry "permissibility to pay."
Some companies resort to indirect price increases by employing product downsizing or shrinkflation. However, this can be effective in the short term but may have long-term risks.
Meanwhile, another strategy that companies employ is cost-reductions. They first look for ways to reduce costs through changes in their formulas or ingredients. They source lower-cost ingredients or raw materials. Others would evaluate their supply chain and effect structural changes.
Q5: What should businesses not even attempt to do during higher inflation period?
A5: If price increases are unavoidable, implementing these should be done cautiously. Otherwise, you risk alienating your current patrons by making significant price hikes on your products and offerings. Companies should reconsider their plans to cut back on spending on customer service and experience. More than ever, brands must make their customers or consumers feel valued. As inflation grows, companies can anticipate an increase in customers' demand or expectation for better services or excellent customer experiences. With costs increasing and consumers expecting more from their interactions with brands, investments made to increase retention and loyalty will pay off.
Q6: What will be the impact of inflation on digital marketing?
A6: While tough times, like inflation, cause businesses to reevaluate their marketing and advertising expenses. The evolution of how to use Digital Marketing can either grow backward or forward. But know that basic marketing principles remain valid. There will always be winners and losers, but how we apply our marketing know-how will affect how our brand can evolve with the times. Knowing where our consumers will be, their journey, and how we can be part of it is essential. Where does Digital Marketing stand in our time? Globally, we have seen the acceleration of e-commerce. If clients want to engage in e-commerce, digital marketing plays a specific role. Hence, it is natural for budgets to go to digital marketing. Say you are an FMCG expanding your footprint online; it is a must to delve into digital marketing as that is the basic profile of consumers that patronize online shopping. Marketers also perceive that it offers instant connection with its desired community. It can also potentially yield better/quality reach at efficient cost margins. The bottom line is, regardless of the platform, you would need to ask yourself if you are expressing your brand in a way your community would feel empathy and authenticity.
*****
Josiah Go is Chairman and Chief Innovation Strategist of Mansmith and Fielders Inc. 
See more articles on Marketing.