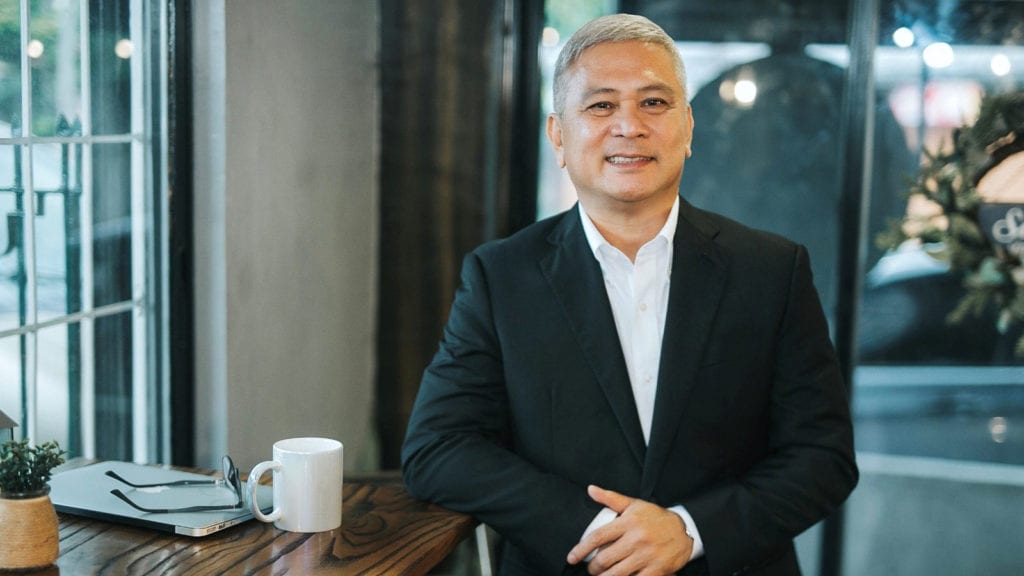 Gary Carandang is an entrepreneur and senior consultant of Corporate Achievers Institute (COACH). Prior to this, his corporate life includes being VP Commercial of Republic Cement, Key Account Director and Commercial Unit Director of Coca-Cola Femsa, National Sales Trade Director of Mead Johnson, VP Sales of Nestle where he was expatriated in Switzerland for a year and a half. Gary took Advanced Management Program from INSEAD. Armed with these accomplishments, he shares with us his views on execution.
Q1: If things are not getting done or results are far from target, is there a menu which executives can immediately consider or choose from as evaluation options?
A1: As I teach Disciplined Execution, one of COACH Institute's training courses, I will recommend to look at the 4Ps of Execution – priorities, people, process and performance management. These are the 4 elements I look at when I assess "gaps" in execution.
Q2: How do you handle situations when results are not being met?
A2: I usually ask by asking questions, such as: Are your priorities aligned with our over-all priorities and strategies? Are the organization's priorities clear to you? Are you being supported with resources to meet your objectives? Do you need training and frequent coaching to do your job? Are your motivations still aligned to what we need to accomplish? It is the responsibility of the line managers to ensure that the right priorities are set and are clearly communicated and that appropriate support system is extended to their staff in order to guarantee that they achieve their business objectives. Having an honest and direct discussion with your staff will allow you to uncover reasons that impact their performance and be able to provide necessary actions and support to rectify non-performance.
Q3: How do you know you are measuring the right things or evaluating the correct processes, what questions do you ask?
A3: Are we looking at the right metrics? Are we getting the right information in a timely manner? Are leaders actually doing robust reviews and are putting in place actions to rectify gaps in a timely manner, as well? Are we prioritizing the most important tasks and activities aligned with the organization's over-all priorities and strategies? Are these tasks and activities executed successfully? If not, what are the corrections and improvements needed? Are resources also optimally deployed to the most important tasks and activities? If indeed managers are doing appropriate and periodic reviews, they should be able to spot gaps and provide actions needed to mitigate or rectify these gaps. The management system should be robust enough to tell a manager whether they are "winning" or "not winning" at the right time with the right information and in the simplest format!
Q4: Can you share what should we consider for performance management?
A4: Managing performance is a critical element in achieving desired business results. Some questions to ask – Do we have the right people for the right jobs? How are we dealing with non-performance? Do we actually know the reasons for non-performance? What actions are being taken to address non-performance and by whom and when? Is there a support system to assist people in terms of achieving their results? How is the organization's motivation level? Are we rewarding doers and managing non-performance well enough? Are we continuously building capabilities and capacities to meet the demands of the business? For me, rewarding and recognizing doers and managing non-performance in a timely manner is as important as sales delivering their daily, weekly and monthly quotas. Keeping a motivated and high performing team is always the desired state. One thing to note though is that great leadership plays a pivotal role in achieving high performance and business results! But that is another topic altogether!
Q5: Finally, what should we ask about priorities?
A5: Priorities are defined by the stated strategies of the organization. These are the 2-3 most important things to accomplish in order to deliver the business objectives. Some questions I usually ask are – Are the priorities clearly communicated? Are the tasks, activities, resources and time allotted reflecting the goal of achieving the priorities and the objectives set? Are they implemented correctly and timely? Are the previous assumptions made (both internally and externally) continue to be relevant now? If not, what changes have occurred and what are the implications to the current strategies and priorities? Priorities should be clearly communicated. It is also about looking at what has changed in the assumptions made when the strategies and priorities were developed and identifying the changes so that the necessary amendments to the current plan can be made, if ever. It is also about ensuring that the organization's actions and activities remain focused to the relevant priorities and objectives.