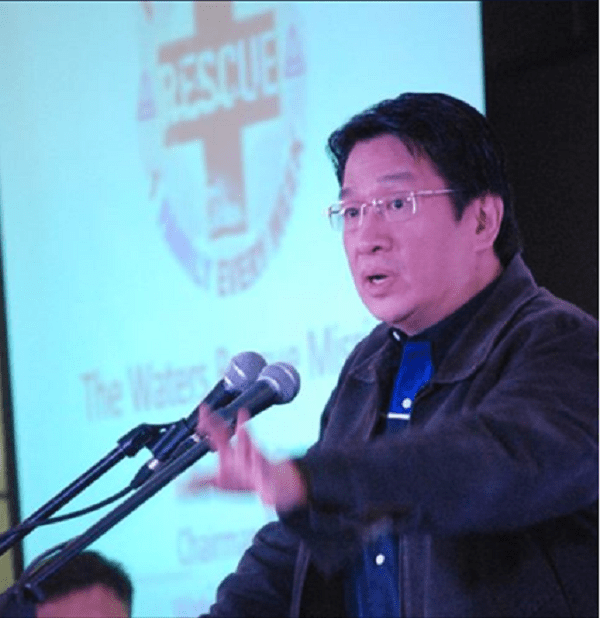 Schools can benefit from changing their perspective with regards to how they operate. The following cases will show that even schools have something to learn.
The Zero Moment-of-Truth
Over a decade ago, I volunteered to help my eldest son look for a computer school and was told by one popular school that while they offered computer courses and was definitely an expert on the subject, they did not have an online enrolment facility.
The First Moment-of-Truth (FMOT) is when a shopper for collegiate education would visit the school, but the Zero Moment-of-Truth (ZMOT) is even more important. This is when even before deciding to visit, the shopper starts to form his purchase decision.
Taking this into consideration, the school's reputation can now hang in the balance in a simple phone inquiry. Conversations with school officials can reverse a good image especially when being passed around from one department to another, or when insisting that they can only accommodate questions when the caller visits the campus. Most importantly, word-of-mouth (WOM) from those with direct experience with the schools like parents, alumni and students themselves can make a difference in new customer acquisition.
Practice what is Preached
At another time, I had just finished a marketing talk in a university when I came out of the auditorium and saw a long line. I was surprised to know it was the enrolment of graduate school students.
Graduate school students are usually tired from their work day. Despite having experienced work pressure, they still need to do other things. Having work experience will also lead them to become discerning of good service. Schools must practice what they preach or lose credibility and emotional connection.
Maintain a Relevant Offering
I was once asked to review the curriculum of a school that claimed to have the best curriculum, having combined those of the top 3 universities in the Philippines.
Reviewing the retention rate of students in that school revealed a different set of student profiles versus those of the three schools cited whose retention rate was much higher and had more applicants than they could accept.
A simple talk with those who dropped out of school revealed that they found the first semester of the first year too similar to high school and found no incentive to further waste the few resources that their families had left. Helping the family earn income became a more attractive option than continuing their studies.
Knowing these unmet needs, schools must respond by being relevant, such as by offering business courses like marketing, accounting, salesmanship, and business English at the start of the curriculum, enabling students to not only be able to use these skills immediately, but also make them look forward to enrolling in the following semesters. They must also hire caring, successful and practicing professors who can be role models to these students.
Tap Unserved Markets
I was requested by a supplier to solve the deteriorating enrolment of their client, a school, as part of their value-added service.
The reality is that many schools have blind spots. They identify the same target market as everyone else in their neighborhood when there are bigger unserved and underserved markets available waiting to be tapped (known as having a market-driving strategy).
In the school I examined, I saw good HR facilities and workshops. I suggested a new, much bigger, unserved market willing to pay a higher price per person per day: those of companies requiring team building activities. I suggested patterning their team-building after the Iron Chef competition on TV. Companies could organize themselves into teams and process learning from their cooking activities without the need to spend for expensive hotel rooms or increasingly expensive gasoline for out-of-town travel while experiencing an innovative approach to building group dynamics.
Different yet Relevant 
A school president in Mindanao asked me to help differentiate them while cutting cost.
Reality: While it sounded difficult initially, my international training in Blue Ocean Strategy before came in handy. I suggested the school reposition themselves as a pro-working students school, opening classes only from Mondays to Thursdays while encouraging students to work on weekends and help their families. I even volunteered to introduce them to the Philippine Retailers Association so they could formalize their relationship. This not only helped reduce student fall out rate and transport and meal expenses, but it also saved electricity and utility bills by 20%.
(Thanks to BusinessWorld for publishing this article)