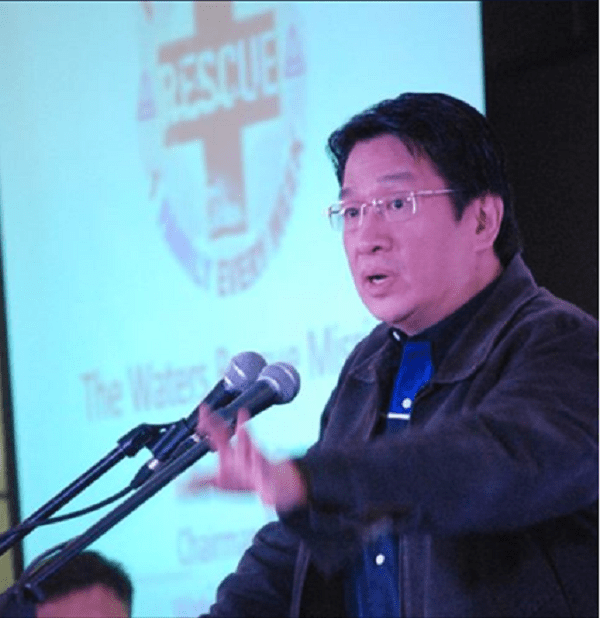 Thanks to Inquirer columnist Henry Ong for inviting me to speak at last year's Failing Forward Conference. I could not say no to Henry, thus, had to rush from the sales rally of Waters Philippines to Meralco Theater in Ortigas.
Many people think I have always been excellent in what I have been doing, like I was a born leader, a natural entrepreneur, a focused achiever – after all, modesty aside, I am the first and only business educator whose works have swept all major awards (Agora in 1994, Ten Outstanding Young Men in 2001, Ten Outstanding Young Persons of the World in 2012, Lifetime Achievement Award in Marketing Education in 2007), not to mention recognition accorded to me as an entrepreneur.
And yet behind these successes, were a set of failures that have actually shaped my courses of action and decisions that have led me to where I am today. Consider the following:
I was a C student in elementary and high school.
In 1985, I invested and lost all of our wedding gift money in commodities trading. This was without my wife's knowledge and because of my greed. I had more liabilities than assets in 1985-86 (economic term for bankrupt).
I failed in my first product venture – the importation of TDK audio cassettes in 1985 when I thought I could fight a price war with the gray market.
I repeated my audio cassette mistakes by distributing Goldstar audio tapes, a less popular brand that didn't attract smugglers like TDK's, in 1986.
After 6 years, I had to phase-out my second product venture (Sanyo small appliances) due to foreign exchange fluctuations in 1991.
I closed some divisions and four Vismin branches of Waters Philippines due to poor collection and internal control in 1992.
I caused a sales revolution by changing the interpretation of the requirement of a sales compensation plan in 2004.
As an angel investor, I agreed to invest several millions in a restaurant without much due diligence in 2010 and lost quite the sum.
Most seriously, and something I will forever regret – I was an absenting dad of my twins in their formative years, and they had to put up with just my presence because I was tired from work. I am still learning how to make up for these lost years and have been blessed to be given so many chances.
Of course, I had a lot more successes than failures and I have realized many times over, the following lessons:
Ultimately, people forget your failures and remember your achievements. We must, however, not forget the lessons learned so we remain humble amidst the successes.
Admit mistakes and appreciate the kindness of others. Be transparent and earn their trust.
Don't keep adding products and projects with no clear purpose or value. Ask what you should stop doing before you start doing.
It may take more than one time to learn. Spend time to evaluate and redirect as soon as failure becomes imminent.
What worked in the past may not always work in the future.
There are times when one must take one step backward, but leap two steps forward.
Managing change is managing emotions and mindsets.
Your most confident moment could be your most vulnerable moment.
Distinguish important tasks from real treasures.
An Irish blessing states "May you have the hindsight to know where you've been, the foresight to know where you are going, and the insight to know when you have gone too far." I have learned my lessons and continue to build on my life's experiences to keep me grounded and as authentic as I hope I can be. I share my failures so people can learn from them as I have. This is also because I do not want to repeat the mistakes of the past and hopefully gain enough wisdom and discernment as I move toward fulfilling my life's purpose.