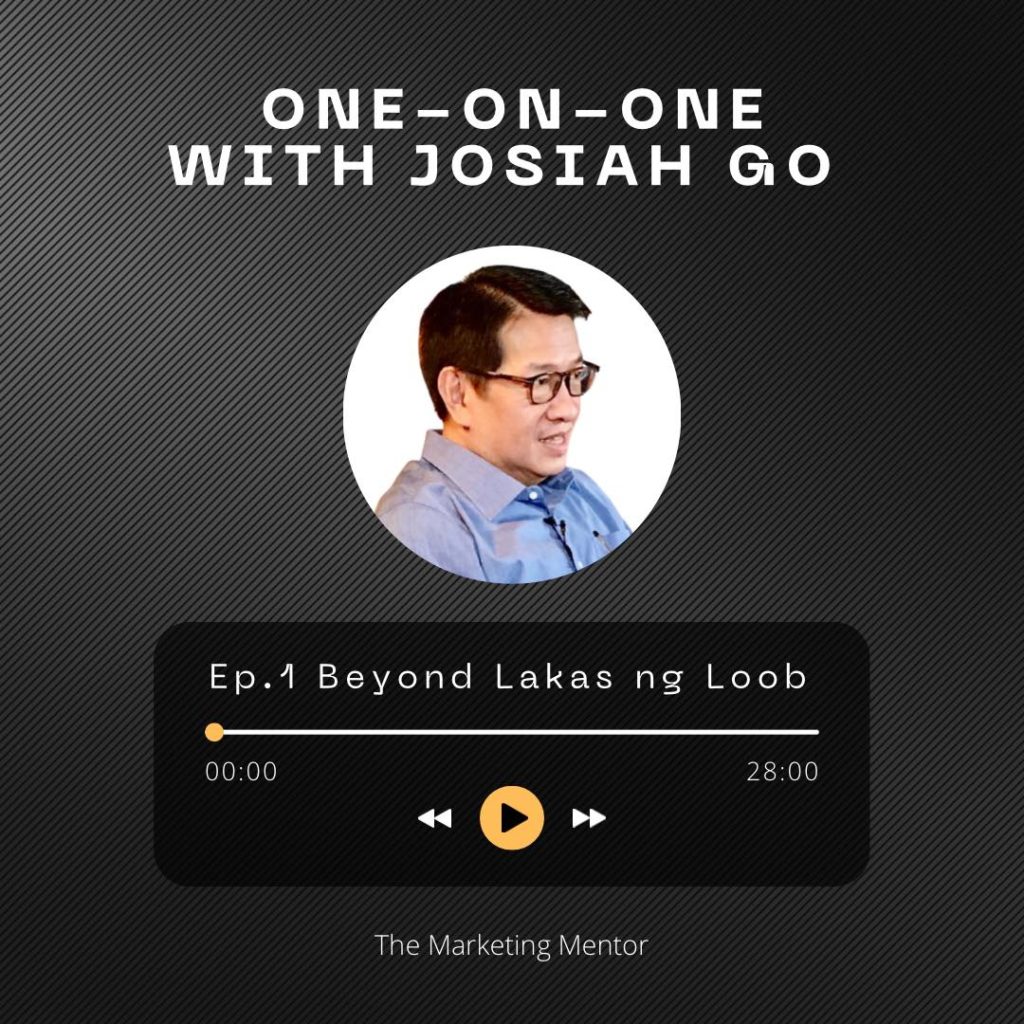 As an entrepreneur, it's important to ask the right questions to your mentors and consultants.But what happens when you ask the wrong questions? This is the case for one entrepreneur who sought the advice of marketing mentor Josiah Go during one of his weekly one-on-onepublic service mentoring.

After the entrepreneur explained her declining business situation, she asked Josiah Go with aquestion that many business owners may ask themselves: "Is lakas ng loob (courage) andcompetency enough for my business to survive?" While it's essential to have courage and competence in running a business, this question misses the mark on what it takes to succeed.

Josiah Go's response was clear and direct: "I will help you, but lakas ng loob is not the problem. Your issue is how to grow because you have good business result during the pandemic but now the market has opened up you are still very reliant on your past success formula"

In other words, the entrepreneur was asking the wrong question. Instead of focusing on whether she had the necessary personal qualities to run a business, she should have been asking how to grow her business and adapt to the changing market. This is a common mistake among entrepreneurs. It's easy to get caught up in personal qualities like courage and competency, but these traits alone are not enough to build a successful business. It takes strategic planning, market research, and adaptability to thrive in today'sfast-paced business world.

Josiah Go's advice is spot-on. Past success may have given a lifeline during the pandemic, but now that the market has opened up, it's time to pivot and find new opportunities for growth. This could mean, among others, expanding into new markets, launching new products or services, or developing new marketing strategies.

The key takeaway is that clarity of business issues is crucial for success in business. Not focusing on symptoms but on root causes. As an entrepreneur, you need to be open to feedback and willing to pivot when necessary. It's important to have the right team and to seek out mentors or consultants who can provide guidance and help you evaluate and redirect whatyou have in mind, instead of just boosting your ego.

On April 22, 2023, from 8:30-11:30 AM, Day 8 Business Academy Foundation, powered by Mansmith and Fielders Inc. is making available of Josiah Go for FREE MSME consultation onhis birthday to the public. Entrepreneurs can pre-register for the "EntrepRescue" session, askquestions ahead when registering, and expect Josiah Go to answer some of their business concerns. Unanswered questions can be tackled in part two of the event. To register for the Zoom public service event, just click https://tinyurl.com/EntrepRescue. Those who register earlyhave a higher probability of their business questions being answered.

We are also excited to invite you to the 7th Entrep Summit this April 14, 9:00 AM- 4:30 PM. It'san event designed to help business owners to survive the challenges of today's ever-changing market. This year's conference is pay-what-you-can, allowing you to learn as much as you can without worrying about the cost. 100% of the donations received from this event will go to the Kythe Foundation, a non-profit organization that supports children with cancer and chronic diseases.

Inspired by the "Everything Everywhere All At Once" film, which tells the story of a woman who discovers she has the ability to access alternate dimensions to save her family and the world. Just as the protagonist must explore different dimensions to find solutions, businesses must explore different strategies and approaches to stay ahead of the competition. We hope you will join us on this mission and take advantage of the opportunity to learn and support a worthy cause. You can register through https://day8.org/7th-entrep-summit/.

These events would not have been possible without the support of Mansmith's Year-long sponsors; Airspeed, Bounty, ConvergeICT, GCash, Jolly (FlyAce), JS Unitrade, Orocan, and UnionBank of the Philippines. Its institutional sponsors; Abenson and Waters Philippines. Its institutional partner, Inquirer, and event sponsors, Insular Life and Double Dragon.
*****
See more articles on Business.