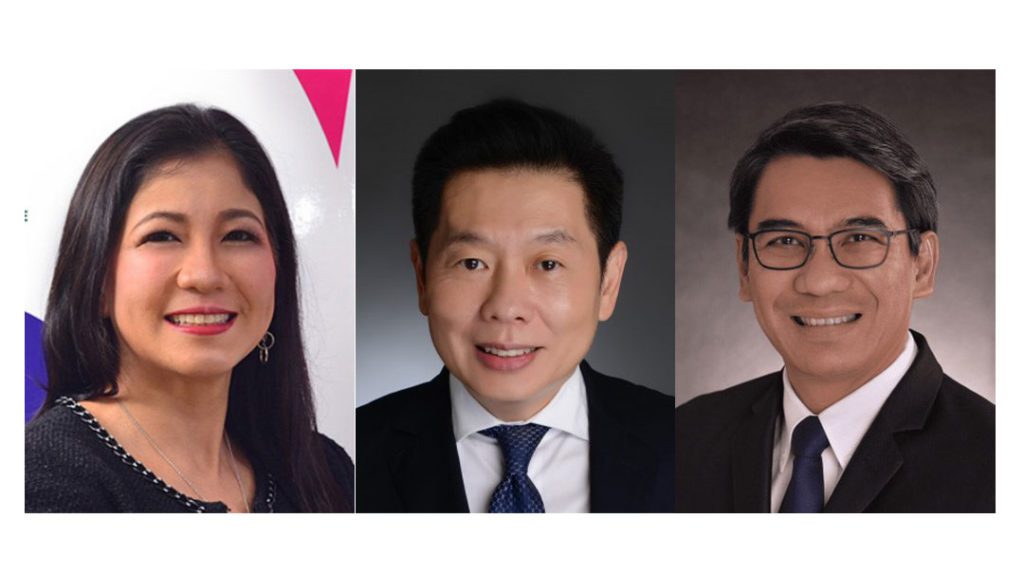 We asked three CEOs from different industries what they expect from their marketers during (and eventually after) the COVID-19 crisis. These three CEOs — Aleli Arcilla, President and General Manager of Reckitt Benckiser Philippines (better known as the maker of Lysol, and Strepsils); Johnlu Koa, Founder and CEO of French Baker; and Jet Parma, President and Country Manager of agri-based Syngenta Philippines—built on each other's views during the recently concluded 12th Mansmith Market Masters Conference. Here is a 5-point summary of what they shared.
Q1: What do CEOs want marketers to do more?
Aleli: Ask for more collaborative support.
Johnlu: Be in the know of what is happening in the business landscape and know their implications to the business.
Jet: Be much speedier in execution. Plans can be perfected while in execution instead of being implemented late and therefore losing relevance.
Q2: What do CEOs want marketers to do less?
Aleli: Don't ask for excess money (marketing budget).
Johnlu: Less talk, more action, and no blaming.
Jet: Less time planning (more agile action).
Q3: What are big COVID-19 realities marketers should acknowledge?
Aleli: Digital acceleration has become a digital revolution.
Johnlu: Be realistic with your marketing mix strategy, as the economy has contracted and product and service substitution is a reality. It would be wise to have alliances with suppliers to survive together, with each party willing to give up something for the others.
Jet: Know that competition will be fiercer since all other businesses also want to survive in the marketplace.
Q4: What skills and behaviors should marketers need to face in the post-pandemic world?
Aleli: Finding opportunities in adversity and to see the new realities ahead of others. Also, skills in personalization and understanding of the consumer journey, as they are currently shut out of the world. Precision targeting to maximize return on investment, experimentation, AB testing curiosity, and being nimble, resilient, and having endurance.
Johnlu: Thinking strategically or else your brand image will be affected permanently.
Jet: Be ready with growth options based on possible short-term, medium-term and long-term scenarios for the CEOs to choose from.
Q5: What important message would you want to share to marketers?
Aleli: Marketers should think like torch bearers. They are the heart of the organization; they should keep learning and make their idea archive full and robust. Be insightful so you have more options because you have a story to tell.
Johnlu: Organization is shaped by culture. Corporate versus entrepreneurial culture are different that is why opportunity seeking speed are different.
Jet: Customers want to be cared for, not sold to. Companies need to be caring.
********
Josiah Go is the Chairman and Chief Innovation Strategist of Mansmith and Fielders Inc. Attend Josiah Go's 2nd Advanced Strategy and Marketing Course starting July 12, 2021. Email info@mansmith.net for details.