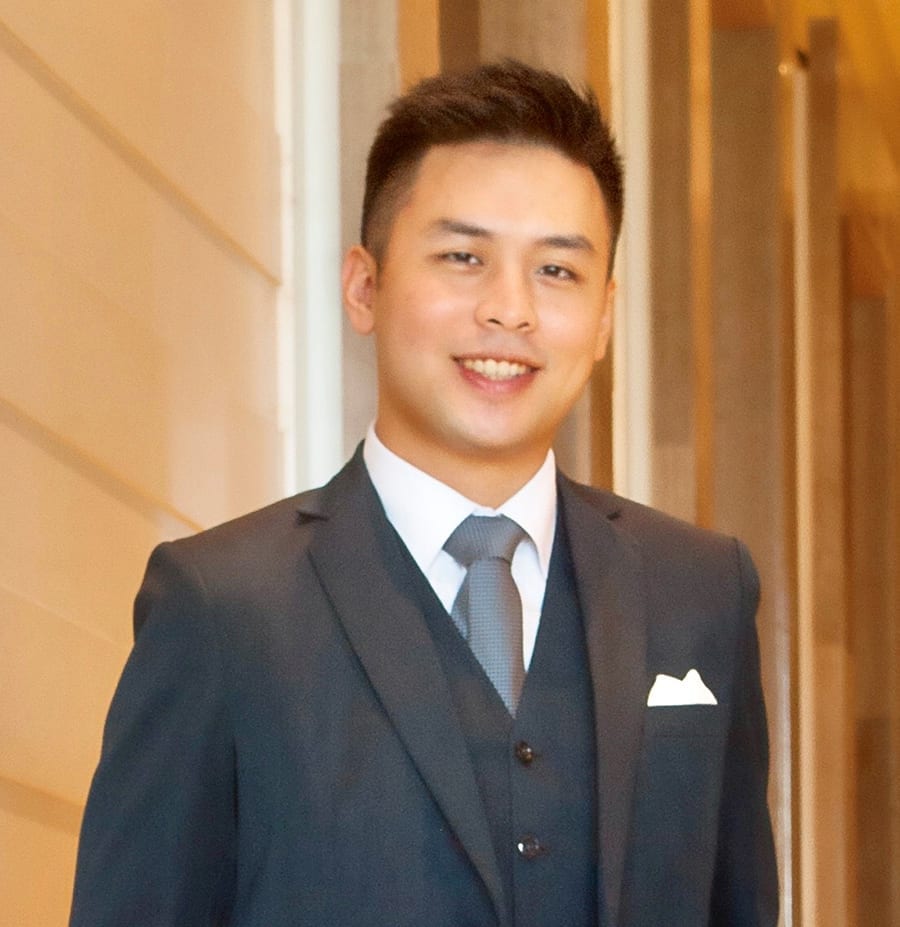 Jonn Terence Dy is the country marketing manager for laundry of Procter and Gamble Philippines. He won the 2017 Mansmith Young Market Masters Awards (YMMA). He shares his insights about knowing your customers intimately.
Q1 : You like to talk about 'Walk in her shoes, buy her shoes', what exactly does it mean?
A1: A fundamental step in being a great marketer is to be able to comprehensively understand the consumer. An aged, but still relevant concept that P&G taught the world back in the early 2000s is that Consumer is Boss. A lot, if not all marketers understand this concept and regularly do a lot of consumer work immersion for their own respective brands. This is what I call walking in her shoes; an in-depth detailing of what your target consumer does on a daily basis.
However, putting a framework does not necessarily guarantee a profound understanding of the consumer; in fact, it can even lead us to a boxed understanding as there is a tendency to box the consumer vs really understanding them. This is a concept I call Buying Her shoes vs Walking in her shoes. Buying someone shoes is such an intimate experience that you will have to know not only the design preference but the intricacies that only someone who is very close to you will know (i.e. the size for Brand A vs Brand N, wide or narrow feet, flat footed or arched).
In buying her shoes vs walking in her shoes, we not only reveal what she does on a daily basis but it goes deeper into the WHY of consumers. The WHY is foundational for us to really understand what the drivers for their habits and ultimately their brand preferences. So next time you go on a consumer work immersion, my suggestion is to start understanding the WHY beyond using your brands and really understand the consumer in such an intimate way that you can be confident that you can buy her shoes after your interaction with him/her.
Q2: You launched #Juanwash featuring men to grow your target market of detergent. In your various work assignments, what have you learned about the best way to choose your target market?
A2: In 2017, the Ariel #JuanWash campaign shifted the mindset of the traditional Filipino household and talked to a new target market for laundry – men. In the typical Filipino house, we associate doing the laundry to be the sole responsibility of women. However, with the progressive view of a dual-income households, gender equality, OFW moms – we broke the stereotype that only women should be doing the laundry at home. It talked to an entirely new target market – men; which might sound taboo but was actually a reality in the modern Filipino household.
While there is no hard and fast rule on choosing a target market, I personally employ 2 principles: (1) Ensure that the target market is sizeable and will be relevant for the years to come – else your brand will perish with your target market, and (2) There are compelling reasons for your product to win and be relevant – else you will be just another brand in the market.
One word of caution for extending and growing the target market for your brand like what we did for the Ariel #JuanWash campaign – ensure that while you start to extend to new consumers, you do not alienate your current target market, which I am assuming is the bulk of your sales today. When we communicated to men in the #JuanWash campaign, moms and wives found it to be relatable as well.
Q3: Tide perfume fantasy is a variant that is currently just in the Philippines. What was the inspiration behind launching that campaign?
A3: Being part of a global brand and the longest staying brand in Philippines laundry, the Tide brand was not anymore new to the everyday Filipina. This fact can be viewed as a limitation to most marketers who are handling global brands on what can be done on a local level, however, it also poses as an opportunity given a very wide and strong awareness and brand equity.
When we launched Tide Perfume Fantasy in the Philippines 1 year ago, we went back to the core of what was working for Tide ever since it launched back in the US in 1946 – changing the way we do laundry that only Tide can provide. This is where the Tide Philippines team got the inspiration from – how to bring a next level of cleaning to consumers by redefining on what clean is all about. Similar to how Tide US was the pioneer detergents for soap operas (which is very popular up until today especially in the Philippines), Tide Perfume fantasy was a pioneer in this new space of perfume as a vector of cleaning which other brands have tried to follow suit after the launch.
In the end, whether you work on a global or a local brand, always be clear on what your brand stands for and mine great insights that need not be deep, just something that is a fundamental truth (or in this case, a need) that is not easily seen or obvious to most.
Q4: #AhonPinay was a way to personify the Ariel brand, how is this connected to your brand purpose?
A4: Ariel #AhonPinay is Ariel's advocacy that celebrates the modern-day heroine in every Filipina, aiming to eliminate boundaries in gender professional capabilities and to open dialogue on issues women face in their respective industries. The campaign was brought about by the study conducted by the Asian Development Bank (ADB) that about 94% of women contribute to the country's economy, yet we still see gaps in the workforce today especially for male-dominated jobs. This is why we have partnered with TESDA and the Philippine Commision on Women in providing technical skills education to enable women to have equal opportunities in male-dominated jobs today.
The ongoing campaign of #AhonPinay, since it started in 2016 is actually in line to how the brand has been since it launched in the 1960s – Ariel has led the way in laundry detergent innovation. The first-ever Ariel was not only a scientific breakthrough as it used enzymes but it saved a lot of time and effort from the time-intensive, physically demanding arduous process of laundry and in turn empowering women with more time for other important aspects of their lives.
From the very first Ariel that was launched back then to today, we have remained true to allowing Ariel to be an enabler to empower women in society. Celebrating the progressive woman is what we stand for and I am personally very proud to be working for a company and a brand that allows me to have a positive impact in women's lives.
Q5: You have a digital campaign featuring Kris Aquino for Ahon Pinay. How do you decide which goes on TV and which goes digital?
A5: The #AhonPinay campaign of Kris Aquino did not start with an objective to be a digital campaign vs a TV campaign. It all starts with an idea that we want our consumers to get – Ariel is one in uplifting women who have numerous challenges and stains in their lives like Kris Aquino, who not only is the endorser for Ariel but more importantly an embodiment of resiliency and inner strength. The team had a story tell, so together with our great partners, we created the #AhonPinay content of Kris Aquino. We did not limit to TV or digital only when we create content that drives the brand equity and sales.
In the process of deciding on where to air this content (and any content for that matter), two things that I always need to consider will be (1) What are the current media platforms that my consumer consumes given this day and age where there are multiple media outlets more than just TV and radio, and (2) where will this content be received best by the consumer. Simon Sinek had the principle before of starting with the WHY before the HOW. It is a similar concept when trying to choose media platforms for your campaigns – start with the business objective and big idea through insights before going into the media platform choices and how long you should air the copy.
The #AhonPinay Kris Aquino video was aired in various digital platforms wherein we have delivered an empowering message to Filipinas in time for the National Women's month back in March 2018.
Q6: Sachet creates affordability advantage but also gives customers the opportunity to switch brands. How do you ensure you grow your business and stay competitive given Philippines is still majority a sachet market?
A6: In each business context, there will always be two sides of the same picture – one usually posing as an opportunity, one posing as a threat. This is how I view the Philippines being a sachet market in a lot of FMCG categories. Being a sachet market means that the purchase frequency is high which can be viewed as an opportunity for a brand to be tried or a threat for a brand to be deselected. Just like in any business, ensuring brand awareness that leads to purchase throughout the purchase cycle is key to growing the brand. It just so happens that for a sachet market, the velocity and cycle is much faster than a category like automotive or gadgets which usually takes at least a year to change.
While the usual fundamentals of marketing on having the right level of awareness, distribution and price will be key, the biggest driver that I see is providing the right product for your consumers to be loyal to you. Being honest to your consumers and providing them something that they want will ultimately drive repeat and loyalty to your brand even if it such a fast moving category. If I were to exaggerate it, you can likened it to a route you take in your usual daily commute to work back and forth (which has a higher "purchase frequency" because it is at least 2x a day). While there are choices that Waze often gives you, if one of those proved to be a route that has historically been better and less sketchy when you tried it, you will be more inclined to go through that route again and again in the future.
So, my only advice after all the fundamentals are in place for your brand is for you to look it as an opportunity each single purchase cycle to gain loyalists to your brand when they try you, and you will only get to do this if you are honest in giving the product that consumers want and will pay for.
---
Learn how to "walk in their shoes" to future-proof your business in the 3rd Mansmith Brand Summit!
9 award-winning brand builders from 8 different countries will be sharing with you in-depth, actual industry experiences, and answering your questions about brand building at the 3rd Mansmith Brand Summit: Recovery Marketing: How People Live, Play, Buy, Eat & Heal (International Edition) on August 31, 2022 (9:00AM to 4:30PM) via Zoom.
Register now at https://brandsummit.com.ph/