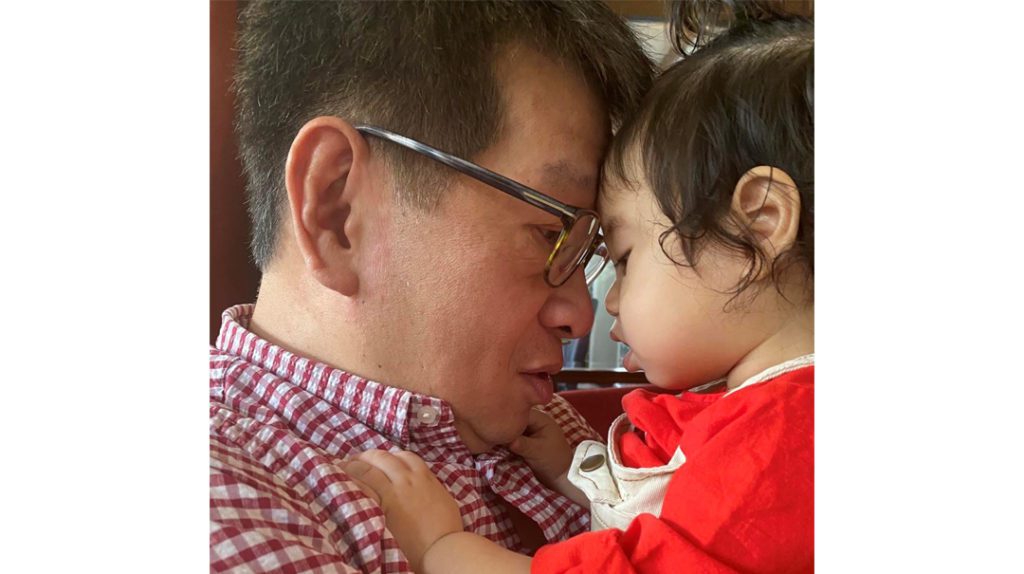 I have much to be grateful for the last two years:
1. I became a grandfather when my only daughter Tricia and her husband Rg brought my first grandson Leo into the world last April 2020. Now I am called JoeLo (my preference).
2. I retired from Waters Philippines and my youngest son Calel is now the CEO. He has expanded the business model of direct selling to a servitization model by opening Noah Wellness Center in Estancia (East Wing), Capitol Commons. (Please visit and try the ion cleanse foot detox, especially during this Christmas season of feasting.)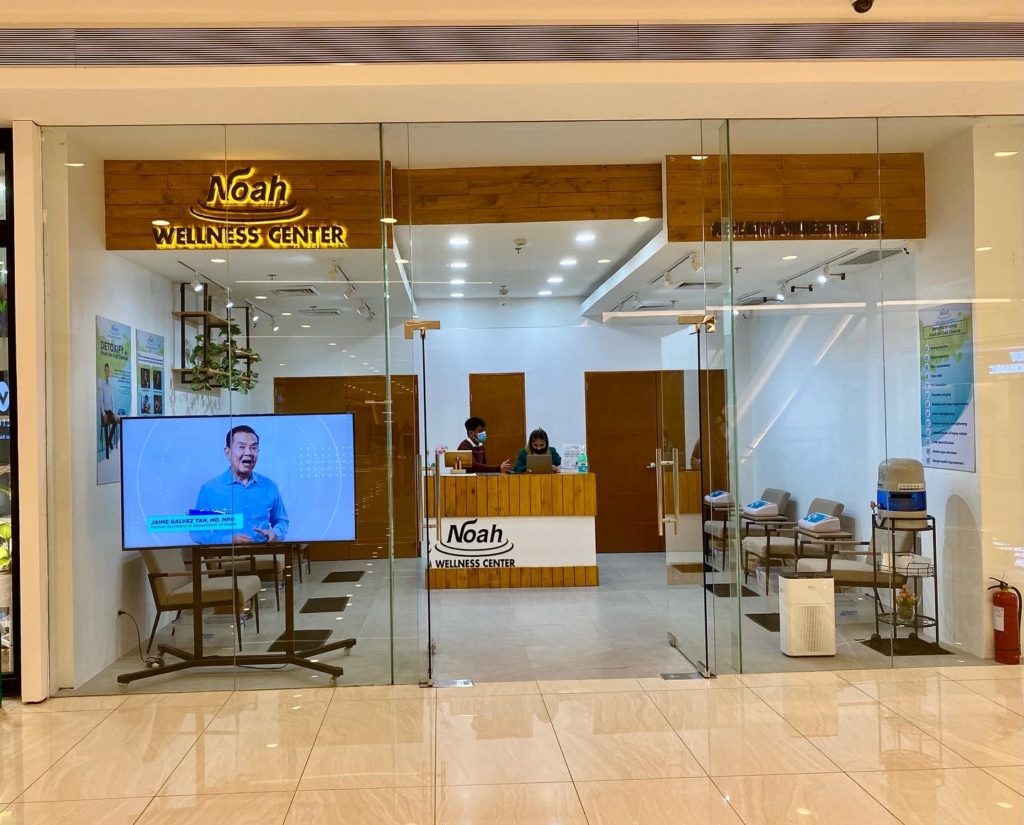 3. I declined many invites to join boards of companies and even appointments in government but accepted the surprise invitation to be an independent director of Unionbank of the Philippines, a bank I highly respect and often cite as a bank with clear strategy that differentiates them through strategic innovation.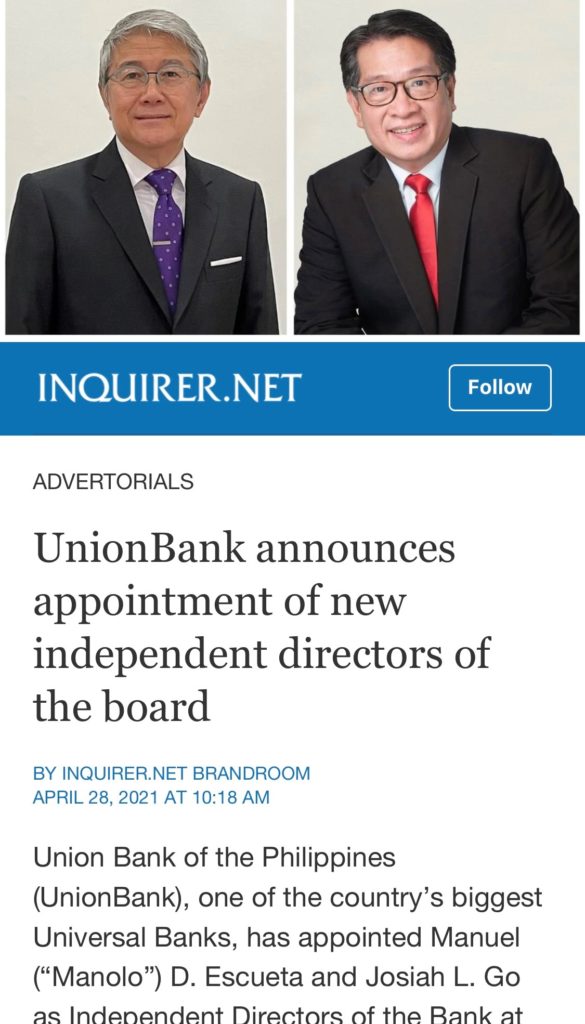 4. My twin sons got married in simple, low key civil rites — Chase right before lockdown in March 2020, and Juju in the US last March 2021. My family is growing with two daughters-in-law Monic and Mindy.
5. My four siblings were all hospitalized in 2020-2021, two of them with severe Covid and had to be intubated — thank God they all survived and have recovered.
6. My 86 year- old mom has recovered from her 1.5 month hospitalization and is back in my house, enjoying the chair lift installed in our curved stairway for her convenience and benefit.
7. The sudden departure of our two maids at the height of the pandemic without any replacement made me appreciate household work I haven't done in a long time. I was assigned by the resident domestic manager (Chiqui) to fix our bed, sweep the floor (too much dog hair as our two labradors sleep in our room), iron the clothes and be the dishwasher – all good for exercise while listening to podcasts.
8. Mansmith and Fielders Inc. was recognized in the 2021 ASEAN Business Awards for Innovation, competing against ten countries, and validating many firsts we have been doing in Mansmith.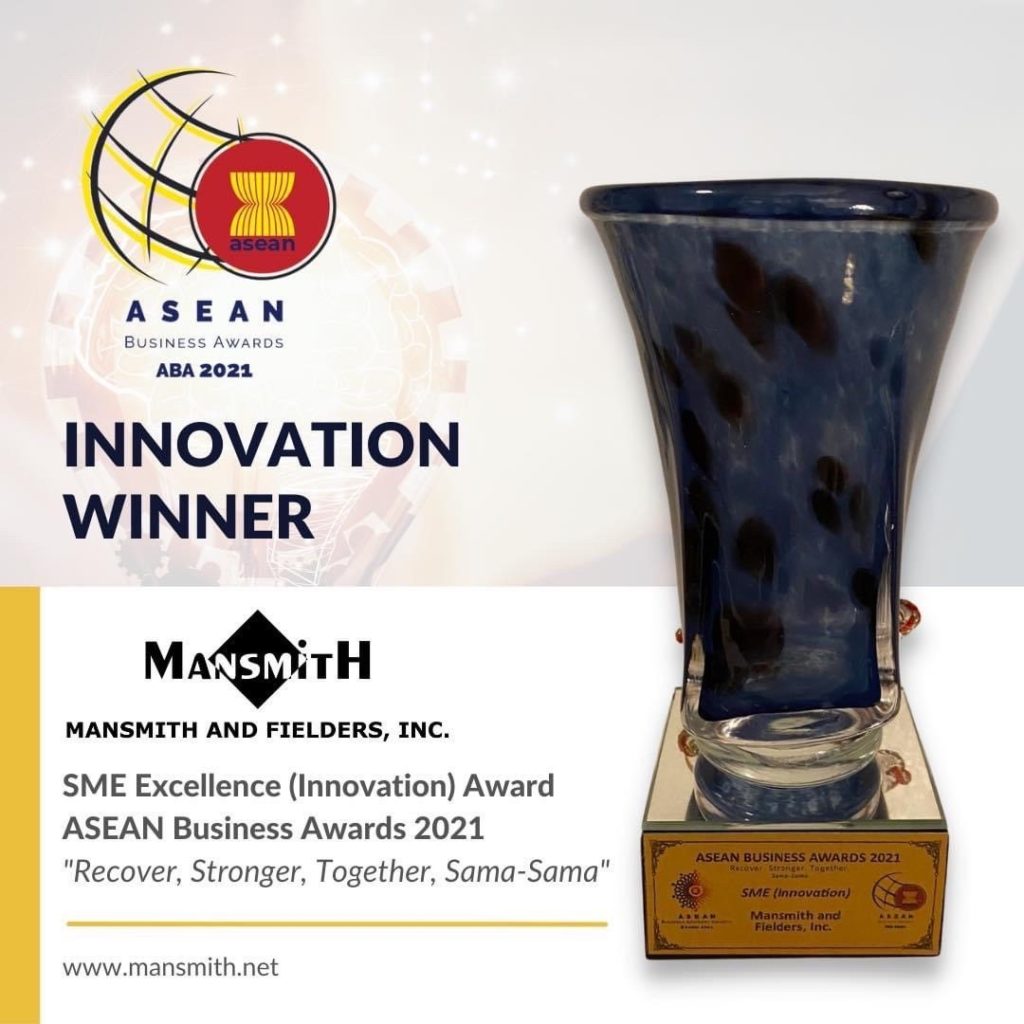 9. More companies have partnered with us as Mansmith sponsors who believe in our crusade and enabled us to make things happen – Acer, Bounty, Unitrade, Unionbank, Bayad, Double Dragon, Insular Life, Philusa, Inquirer, Kantar, Abenson, Waters Philippines, Animo Lab, CBRC, RGC, Nielsen, Juan Sajid, Steel Asia, Phoenix, Reckitt Benckiser, SM Supermall. Truly appreciate the continuous endorsement of DTI, Go Negosyo, Philippine Franchise Association and the Philippine Retailers Association.
10. My profession as a marketing and business model consultant allows me to continue to meet new people and network despite the pandemic. It is a cycle of giving without expectations and yet receiving surprise blessings.
PS. On Jan. 27, 2022, we will be launching the China innovation series and 100% earnings of this inaugural run will benefit the victims of typhoon Odette. I have been studying the transformation of China from an imitator to an innovator, noting their continuous rise in the global innovator ranking from number 43 in 2010 to number 12 in 2021. I have decoded many of their unicorns (valuation of over US$1 billion) and found patterns that I will share during the executive briefing. Bring your entire Mancom. Register early via www.continuum-edu.com.
There are many more things to be grateful for – but especially good health of family and friends, good people sent out way to help us run the businesses well which in turn are able to support our advocacies and those in need especially during disasters, peace of mind despite the uncertainties because we keep trying to do the right things, in the best ways we can… and for all that, I am grateful, truly grateful. Praise be to God for all these graces. I wish everyone greater blessings for 2022.