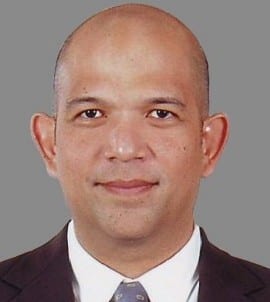 Q1.​ 7-Eleven is an example that a firm can give a parity value proposition to the consumers but a superior supply chain operating model to its franchisees. Can you elaborate why 7-Eleven is the industry benchmark when it comes to supply chain?
Convenience stores in general are the most logistics-intensive of retail formats. We are able to meet the daily needs of our customers as accessibly as possible by delivering 80% of merchandise from a central distribution facility, most of it in less than full case quantities. By consolidating distribution, we are able to carry 2,000 SKUs in 100m2 of space. Were we to rely on direct to store deliveries from suppliers in full case quantities, we estimate that we would only be able to carry 500 SKUs.
We are working towards a real-time inventory system and suggested order algorithms to decrease out of stocks further, but our biggest problem is vendor fill rates. 80% of our orders from vendors are filled, and our warehouse, thanks to inventory buffers, fills 89% of store orders. We're working with suppliers to increase their fill rates by sharing inventory and sales data and collaborating on forecasts.
If you compare all this to the traditional supermarket model of renting out shelf space and having suppliers deliver and restock goods, I suppose we'd be superior supply chain wise, but we're a far cry from Taiwan's 99.8% fill rate.
Q2.​ Japanese shop for fresh sushi and sashimi and suppliers of their fresh products deliver three times a day. What lessons from Japan could you benchmark with in terms of supply chain superiority?
7-Eleven Japan is widely regarded as the standard of excellence in the industry for many reasons, their supply chain expertise among them. We are presently testing 3xa day delivery in high density areas with the aim of improving food freshness, and  it's the most complex logistical challenge we've faced. But in fairness to us and other operators, not everyone has the store density to do such frequent deliveries – stores have to be fairly close together to afford delivery that frequently.
The Japanese are also extremely dedicated and detail oriented. They rearrange their merchandise 3x a day, and agonize over how much they should order. When you're operating in a different culture, you have to adjust accordingly.
Q3.​ Japan and Taiwan have many convenience stores, while we still have many sari-sari stores. How many more convenience stores can the Philippine market accommodate and why? How many more stores do you plan to open yearly?
Sari-sari stores, which are the most convenient retail format imaginable – one for every 100 people, visited several times daily. We plead no contest – we only sell when they are closed, or we have something they don't carry. But they won't be around forever, because they aren't very profitable. We estimate operators earn half the minimum wage, on average. When better opportunities arise, such as factory jobs, operators will move on, and their customers will seek out the next most convenient channel – hopefully us.
Taiwan and Japan are a bit advanced to compare ourselves to. We look to Thailand a lot instead. There are 10,000 convenience stores party because there are fewer, and less convenient, sari-sari store equivalents. You can't even find one in Bangkok anymore, and on the outskirts they tend to be larger than they used to (12% of cigarettes are sold by the stick in Thailand vs. 85% here). Its because of higher GDP per capita – double ours – which increases spending power of customers and makes operating a sari-sari store less attractive for operators.
According to syndicated research, the Philippines has 3,000 convenience stores, half of them independents. That's roughly one for every 30,000 people. Thailand has one store for every 8,000; Taiwan, one for every 2,000 – the highest in the world.
If GDP per capita keeps growing at 6-7%, we'll be in ten years where Thailand isnow. We have higher urbanization and similar levels of congestion (though you have to adjust for us being an archipelago). If you do the ratio and proportion, the country will have 14,000 convenience stores by then. What we constantly think about and position for is, how many of those 14,000 will we have?
If we can grow our store base at 20-25% as we have for the last six years (i.e. doubling every 3 years) we'll have half. And that's just what we're planning on doing. In fact, we're trying to figure out how we can grow even faster without sacrificing the quality of our operation.
Q4.​ Retail is about location. How do you know if a new location will succeed or not?
You never really do. In the industry, the global average is that 5% of new stores fail due to wrong locations. However, we've built up a lot of experience throughout the organization, and improved our batting average through the years. You start by assessing the number of people the location can conveniently serve, how often they'll visit, how much they'll spend, and from there estimate the sales and see if you can afford the rent. In Metro Manila, you need 20,000 people on average to support a store. In Bangkok, because they spend more and visit more often, they only need 4,000.
Then of course you've got to think about the whole game theory thing of what will happen when a competitor moves in, which is happening now. Fortunately we've been thinking about it a long time, and are ready for them.
Q5.​ You have branches that have actually been converted to a franchise. Is that your over-all direction? How are franchise stores managed differently from company-owned?
All large successful convenience store chains are mostly (or plan to be) franchised. In our case we're 67%, and aim to increase it in the future. Many franchisees are ex-employees, and the most successful ones spend long hours in the store. We have developed metrics to ensure franchisees and company stores meet the standard of excellence our customers expect, so there is little difference between the two. Franchising is harder because you have to persuade rather than order when you need something done, but it's also easier because your interests are aligned.
Q6.​ The headache of convenience stores is pilferage. How are you minimizing this?
It starts with accurate delivery – we average 20 errors per million. Boxes and truck doors have seals to prevent pilferage in transit. Then we monitor merchandise and transactions with CCTV and fish-eye mirrors. Finally we verify with monthly audits on most stores, no easy feat when you don't close the store.
It is commonly accepted that 80% of pilferage is from one's own employees. Franchisees minimize this by employing people they trust. For company stores, we try to treat employees fairly and don't use contractuals.
Our pilferage levels average less than 0.5% of sales, well below the competition and below the 2% reported by some supermarkets.
Q7.​ During the aftermath of typhoon Yolanda (international name : Haiyan), your company airlifted tons of relief goods to the victims. Can you share more details about this with us? What other advocacy projects is 7-Eleven involved with?
In the first few days, everyone wanted to help, but gathering and packing goods took time, and supply lines were choked due to damaged ports and bridges. The government only had one C130 where we estimated they needed four to keep people from starving before the ships arrived. We had a warehouse, packers, and trucks, but no planes. We put out a call over social media that we would fill with relief goods all aircraft willing to fly within a 4 hour leadtime, no questions asked, hoping to encourage. The hope was to encourage those with private aircraft to volunteer their planes by providing some certainty. We ended up supplying 46 tons of food for airlifts Guian, Capiz, Ormoc, Palawan and Tacloban.
Apart from that we fed DSWD volunteers, and collected cash donations at our stores, as has become our practice. 7-Eleven Japan's customers donated $1M, and we facilitated the turnover to Habitat for Humanity for rebuilding.
Our PhilSeven Foundation Inc (PFI) manages our CSR activities. It is chaired by my dad, and its focus is on health and nutrition, and education. We work with local governments in areas our stores operate in to identify where we can best give back to the communities we serve.