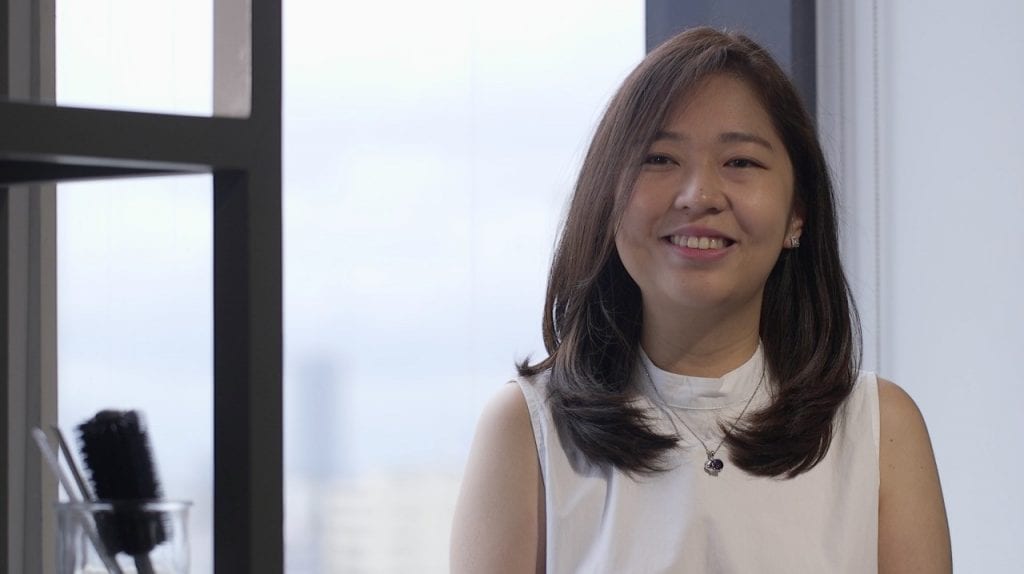 Ann Esteves is marketing director of Unilever. She is Mansmith Young Market Masters Awards (YMMA) winner in 2016. She shares tips on how marketers can make their brands more authentic, relevant and talkable with some examples.
Q1: Consumers demand authenticity nowadays. How can a brand show it?
A1: Authenticity is achieved when a brand becomes absolutely rooted in the realities of the consumer – where every brand action not only reflects the consumer's insights, but empowers them to get the benefit they seek, and is delivered in a language they can relate to. It also demands a fundamental shift in communication, where a brand no longer just broadcasts the message it wants to convey, but forms an ongoing, connected conversation between the brand and the consumer.
Q2: Companies develop vision statement. Progressive brands create brand purpose. How can a brand know they have chosen the right brand purpose?
A2: A brand purpose must be incessantly relevant. It aspires to create a long-term, powerful and positive contribution to the lives of the people it serves, and in doing so syndicates what the brand can offer, to what the consumers need right now. In the case of a beauty brand like Dove, it seeks to raise self-esteem among girls so that beauty becomes a source of confidence rather than anxiety. Each campaign from the brand celebrates real beauty, showing how women could develop a positive relationship in the way they look. In this example, a brand would know it has chosen the right purpose when it can seamlessly combine its brand objective with the social and/or environmental impact it wants to create.
Q3: Marketers like to talk about insights or finding new truths. How are you able to determine if it is the right insight?
A3: Strong, meaningful insights tends to draw out a sense of familiarity and relatability to whoever sees it. It may also include a key tension or unmet need that makes one re-assess their current thoughts or behavior. Going beyond an observation, the right insight captures an unarticulated truth that leads to new ways of looking at consumer realities and unlocks potential business opportunities.
Q4: Consumer journey is no longer linear with omnichannel, what should a marketer watch out for?
A4: Consumers journeys are becoming increasingly complex due to an ever-changing technology landscape. With that comes new touchpoints and engagement methods that have the potential to create deeper connections if used properly. A marketer should then know which touchpoints to prioritize and constantly listen in to look for opportunities to integrate a brand story within contextually relevant situations.
Context, may it be based on one's location, demographic, interest, or behavior, plays a critical role driving brand message relevance. The right context, used in a right touchpoint, yields a relevant communication that will rise amidst fragmented media choices.
Q5: Brands try to target a specific occasion to be associated with their brands? How will they know they have chosen the most fitting occasion for their brand?
A5: A brand's proposition ultimately determines the relevant content themes and agile moments that it can capitalize on. When the brand combines its product offering with what the occasion entails, it creates an authentic conversation with its audience. In the case of Sunsilk, the brand prides itself in giving every girl the hair she needs for whatever the situation. So may it be a new country to travel to, or simply a full day of food trip, Sunsilk is able to use these occasions to speak of its promise – making hair smooth and fragrant, so every girl can freely pursue their adventures and keep on exploring without worrying about their hair.
Q6: Can you share tips on finding the right positioning, message and expression for a brand?
A6: Now more than ever, a brand must do more listening than talking.  The critical role of digital and social media in acting as a conduit for consumers to constantly provide their feedback, ideas  and wants could easily be a starting point for any brand to create its proposition.  When the brand is clear on how it wants to seamlessly integrate consumer sentiments with its own offering, it should then lean in and engage further.  In doing so, the brand can create multiple expressions of its message, each one always resonant and consistently enhanced by the same audience it wishes to speak to.
(Josiah Go is launching his 18th book "The Mavericks: How 35 Marketing Rockstars Think, Strategize and Execute on May 3, 2019, 6pm National Book Store Shangri-La Mall. Please RSVP info@mansmith.net if attending)