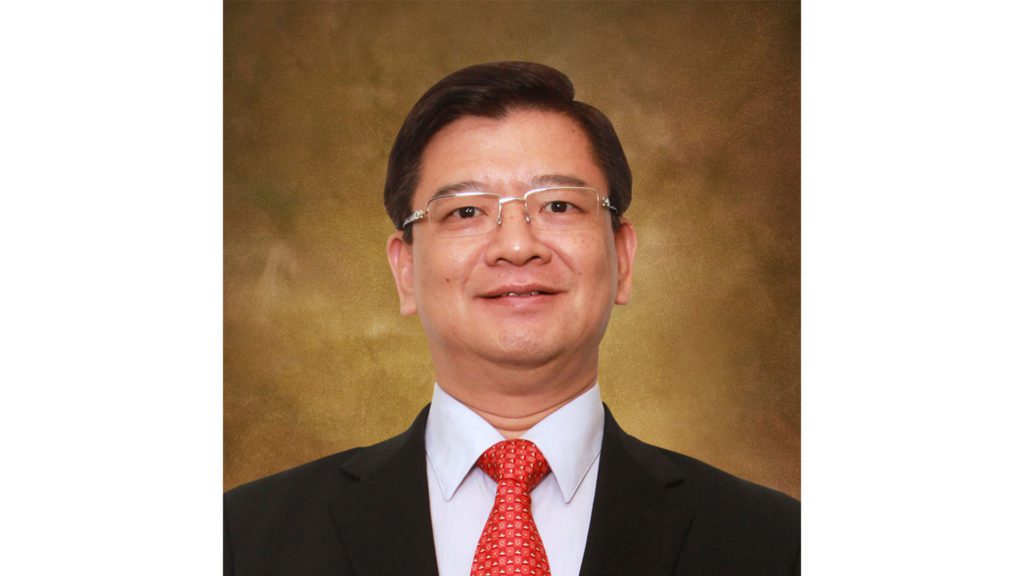 Acer is one of the world's top 10 computer brands with a global market share in the 7% range. Its managing director for the Philippines, Manuel Wong, was an entrepreneur before being tapped to head Acer in the Philippines close to two decades ago. For 16 consecutive years (since 2005), the organization has attained market leadership in computers and laptops, with a market share in the 32% range. In this interview, he shares with us his perspectives on marketing and sales strategies to attain and maintain market leadership. He will speak at the 2nd Mansmith Sales Summit on March 8-9, 2022.
Q1: The computer industry is highly commoditized and competitive. How has Acer been able to remain on top?
A1: In order to be relevant and competitive under such a cut-throat environment, we must continue to seek for ways to help the end-users and create more value for them. Acer continues to develop certain specialized products to suit different user needs. To name a few, the ConceptD is a device ecosystem targeted to the creator (from graphic design to engineer) market. The Predator brand, one of our fastest growing businesses has been a key driver to the massive and rapidly growing global eSports community. Our latest innovation is the Acer Vero –a sustainable laptop that boasts of its eco-friendly design, making it the greenest PC in the world. This is just one of the many initiatives of Acer towards its commitment to global ESG efforts.
Q2: How has the computer industry been changing?
A2: In order to meet the challenges of product differentiation for multiple market segments ranging from demographics, use cases, generational profile, behavior and preferences –R&D has become the forefront of this industry's evolution. More than innovations on the hardware, the competitive landscape lies more on value-adding software features and services. On operations, supply chain efficiency has become a critical competitive advantage for the computer industry. Take the Philippine market for instance, accessibility to the product and services is a key success component. The low PC penetration rate coupled with the archipelagic nature of the country make logistics efficiency all the more vital as a market-driving strategy.
Q3: Study from home, work from home, play-to-earn, gaming, and many more opportunities have contributed to the growth of computerization. How is Acer bringing the internet of things (IoT) to homes, offices and schools?
A3: IoT is developing rapidly but still largely at a result stage. There are numerous applications that are developed by Acer in its headquarters in Taipei. Many of these solutions are being used in Taiwan and select developed countries. To name a few, there is the Acer Smart City Solution, Transportation Fleet Management, Smart Parking Solutions, Smart Home Appliances, and Smart Medical Solutions. All of these need a strong and holistic system integration (SI) approach. As for the consumer sector, we recently launched the acerpure, a line of smart air purifier products with other IoT devices coming soon. One of the Acer's direction is to build lifestyle brands while developing multiple business engines anchored around our ICT core competencies, and IoT is definitely at the center of this vision.
Q4: What in Acer are you proudest of in the last two years, during the pandemic?
A4: I'm so proud of our Acer Team in the Philippines! They worked so hard in unity despite all the challenges they had encountered during the pandemic. The team has always been characterized by a drive for purpose to serve customers from all corners of the country which became more relevant during this time when computers have become essential. The sudden shift to remote work and learning amplified our mission to make Acer products and services available and accessible. From this mindset, the rest of the core values followed and it kept us farther ahead of the competition. The whole team is driven by agility, adaptability and perseverance and they are indeed my biggest assets behind the brand's achievements.
*****
Josiah Go is the Chairman and Chief Innovation Strategist of Mansmith and Fielders Inc. Details of the 2nd Mansmith Sales Summit are available at www.continuum-edu.com